The video also reveals that Hart plans to break away from Sabrina The Teenage Witch by ... hiring the same people who made Sabrina The Teenage Witch. Also, doing this: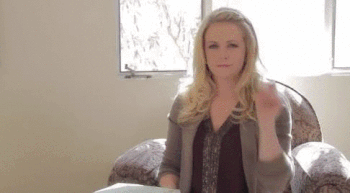 Kickstarter
The talking cat has really let himself go.
With such a winning plot, it's quite a shame that they only got $50,000 out of the $2 million they wanted before they cancelled the Kickstarter. It's especially surprising considering the extravagant rewards they offered, such as having Melissa Joan Hart follow you on Twitter for a full year -- if you give $300. Eh, we're pretty sure we could get the kids from The Adventures Of Pete & Pete to follow us around in real life for half that.