Nope, not a fake poster from
Entourage
.
Apparently, Hart doesn't get many interesting movie offers because people still see her as Sabrina, so she launched a Kickstarter for a movie that will completely transform her image. Called Darci's Walk Of Shame, the film is described as a "funny, sexy, screwball, adult, romantic comedy" that will give her an opportunity to "make out with hot sexy guys."
No, Hart doesn't actually say that last phrase in the project page. Come on. Her mom does.
Why It Failed:
Yep, the project includes a remarkably awkward introduction video in which Hart's real mom explains to her what a "walk of shame" is, because that's the central conflict of this film: Darci has a one-night stand and needs to sneak past her family and friends before they notice, but "she faces an obstacle course of hurdles that would make a hardcore Marine fall to his knees and sob like a baby." So it's like a Mr. Bean episode, but even sexier.
The video also reveals that Hart plans to break away from Sabrina The Teenage Witch by ... hiring the same people who made Sabrina The Teenage Witch. Also, doing this: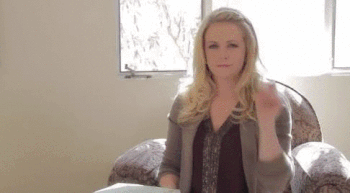 Kickstarter
The talking cat has really let himself go.
With such a winning plot, it's quite a shame that they only got $50,000 out of the $2 million they wanted before they cancelled the Kickstarter. It's especially surprising considering the extravagant rewards they offered, such as having Melissa Joan Hart follow you on Twitter for a full year -- if you give $300. Eh, we're pretty sure we could get the kids from The Adventures Of Pete & Pete to follow us around in real life for half that.