If man's existence was being snuffed out within hours, you wouldn't have time to do much beyond shovel the rest of the Entenmann's All Butter Loaf Cake into your mouth and then run into the street for a frenzied gravel-coated encounter with a stranger.
But what if everyone had some lead time before the world was going kaboom? Not too long; let's say one week.
We'd have just enough time to sit down and truly contemplate who we are, who we were, and what we contributed to the world. And most of us would want to write these things down.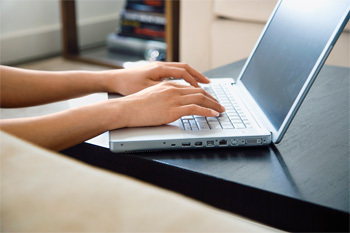 Jupiterimages/Creatas/Getty Images
"#845: Never said 'YOLO' intentionally or ironically."
Not all of these things would be meant for someone else to read. You may merely want to pour a bit of your heart onto a page before it and your eyeballs are incinerated by the ever-approaching sun.
But these letters could be the only metric by which others decide whether to invite you to their raging end times cannibalistic orgies. Hey, it's not like you're going to organize your own. And these orgy-havers will certainly not turn to YouTube to find prospective candidates. If the Internet is still up and running, imagine what a sticky horror show that joint would be in our final week. No, they will turn to the written word.
So, like resumes in a bad job market, the world will wind up flooded with farewell letters.
Max Oppenheim/Digital Vision/Getty Images
"... but we'll be sure to keep you on file for future sexpocalypses."