But of course that's what makes them the bad guys and the Jedi the good guys -- while the Sith and Empire won't be content until they hold the entire galaxy in their fists, the Jedi are selfless, thinking only about the well-being of others. After all, you don't see Obi-Wan or Yoda enslaving countless drones of men for their own purposes, right?

What, did you think these guys were salaried?
The Miss:
In Attack of the Clones, Obi-Wan stumbles onto an army of clones while tracking the bounty hunter Jango Fett (wanted for the attempted assassination of Senator Amidala). The clones have been created in Jango's likeness by order of a Jedi who had died years before the order was placed. Totally not sketchy.
When he contacts the other Jedi and informs them of what's going on, they ask Obi-Wan if he thinks this army is connected to the threat on the senator's life, and in what has to be the least intuitive moment of his Jedi career, Obi-Wan says no.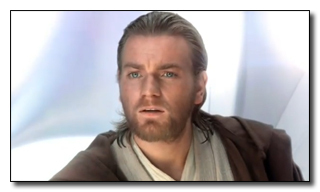 "Tell you what, we'll just call it in the air: Heads, they're connected. Tails, they're not."