Glasnost was supposed to help fix all that. This was Mikhail Gorbachev's policy of loosening media controls and restrictions on freedom of speech. The policy of openness was intended to put pressure on ruling conservatives within the Communist Party who opposed Gorbachev's policies on economic reform (known as Perestroika).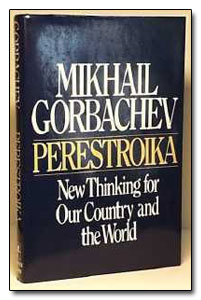 Wow, searching for images for Gorbachev's policy of economic reform is boring as shit.
His hope was that a noticeable decrease in government-issued savage beatings for people who read books would lead to open debate and, eventually, widespread acceptance of his reform policies.
Unfortunately for Gorbachev, all that reading led the Soviet people to but one conclusion: "Man, fuck a Soviet Union."
How It Backfired: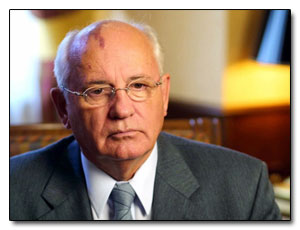 Google Image Search has, like, 900 fucking variations of this picture.
Soon, stories were popping up all over Russia about the incredibly shitty Soviet economic and social situation. It's one thing to know that standing in line for six hours to buy vodka and a gently used sweater is the norm in your little neck of the frigid Soviet woods. That just makes you want to move to a less shitty town. Knowing that those lines are just as long everywhere else and it's your government's fault? That makes a person want to get a new government.
Nationalists began winning elections in the U.S.S.R. and one by one, those republics declared their independence.

Not to distract any of you from the exciting world of Nationalist politics, but Booya!
The situation finally reached a tipping point when the Soviet Union unwisely decided to host a title bout for a certain Rocky Balboa. When the crowd saw Rocky's tenacity and can-do American attitude, they began to cheer for him, instead of the Soviet-sponsored Ivan Drago. Within a few short years, the Soviet Union was dissolved [citation needed].