Let's face it, people will say anything to get out of going to jail. For instance, stats show that less than one percent of insanity pleas actually work, since for every one guy who truly has something broken in his brain, there are at least 99 scumbags who're just making shit up.
Here are seven of the most bizarre criminal defenses ever mounted in court... some of which are made even more bizarre by the fact that they actually got off.
The Crime:
In July of 2002, Tonda Lynn Ansley of Hamilton, Ohio shot her landlady in the head. This is generally fatal.
The Defense:
Ansley told police, "They commit a lot of crimes in The Matrix." Following her lead, Ansley's attorney reasoned that the "our world is just an illusion generated by our machine overlords" argument was bulletproof and used it as the cornerstone of an insanity defense. They claimed that Ansley thought her landlady was part of a scheme to "brainwash and murder" her while in reality everyone was presumably living in pods of red goo.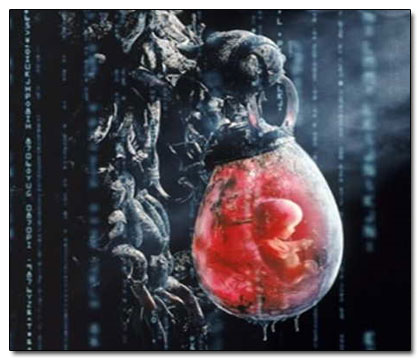 Did it Work?
All too well. Ansley's defense was able to prove that she believed she was inside a computer simulation, and as such felt she was entitled to waste anyone around her that could possibly prove a threat. A jury of her peers found her not guilty by reason of mental defect.
On the surface this case seems to echo John Hinckley's famous "Taxi Driver Defense," but there are a few subtle differences we would like to point out: Hinckley claimed he tried to kill President Reagan to impress Jodie Foster by emulating the character of Travis Bickle in Taxi Driver. Tonda Lynn Ansley, on the other hand, shot her landlady in the face because she saw Keanu Reeves jump over buildings and stop bullets with his mind in The Matrix. We feel Ansley went the extra mile.
Note that this defense was so successful that it was used a year later by Vadim Mieseges of San Francisco for, you guessed it, murdering his landlady. Legislation to rename "The Matrix Defense" to the "Kill Your Landlady, Everyone's Doing It, Defense" is still pending.
Homicidal Somnambulism a.k.a. the Sleepwalking Defense
The Crime:
On May 23, 1987, Kenneth Parks drove 14 miles to his in-laws' house and brutally attacked them, fatally stabbing his mother-in-law. He then hopped back in the car and took himself to the police station to surrender, telling them "I think I may have killed some people," which is just the sort of thing you want to be uncertain about when surrounded by cops.
The Defense:
Parks claimed he had no recollection of any of the events of the night in question, and could only remember waking up in police custody. His defense counsel proposed that he had committed the murder while sleepwalking and therefore could not be held responsible for his actions (Parks had evidently been dreaming about his mother-in-law blowing a huge lead on Family Feud).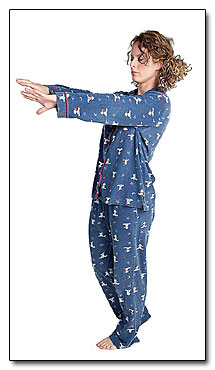 The sleepwalking defense is normally used to escape blame for things like pissing in the sink, so prosecutors found it a little far fetched, a phrase which here means "That's seriously the best he could come up with?"
Did it Work?
Not to take Parks at his word, doctors and detectives ran an Electroencephalography (EEG) scan to check his story. For those of you unfamiliar with an EEG scan, it consists of attaching multiple electrodes to the head and measuring neuron firing activity in the brain. It also resembles anime tentacle brain rape.
The results of the EEG showed that in fact Parks had abnormal brain activity indicative of extreme parasomnia, a dissociative sleep disorder that can lead to anything from night terrors to night stabbings.
Given these results, Parks's unwavering testimony and no discernible motive for the crime, Parks was acquitted of murder and never invited to spend the night at anyone's house ever again.