11 Entertainers Who Were Weekend-at-Bernie's'd for Too Long
Wanting to keep working at a ripe old age is very commendable. Heck, we all hope we're still bangin' out these articles at 90! Having to keep working at a ripe old age is just unfortunate. They're begging for retirement, but a shady manager, an ugly divorce, or those pesky back taxes keep them in the game.
We all love a standing ovation for an elderly celebrity's lifetime achievement award. An appearance that they're proud of, without feeling embarrassment. Sleazeball parasites who rob seasoned veterans of their golden years is beyond reprehensible. If any of you Marvel fans out there don't know about our boy Stan Lee's final years, he sadly got bested by a dastardly villain who we're all hoping gets his comeuppance. If comic books have taught us anything… he will.
On a lighter note, DVD really stood the test of time. Not the Digital Video Disc, of course. We're talking about Mr. Dick Van Dyke. Watching that guy get his tap on in his 90s was inspiring. But at some point it's like, just kick it on the couch like the rest of us! So, here are 11 entertainers who were Weekend at Bernie's'd a little too long.
By the end, Burt Reynolds was taking anything and everything.
Keya Morgan became one of the most hated men in America.
There are classier ways of helping escorting an icon.
Robert De Niro works hard for her money.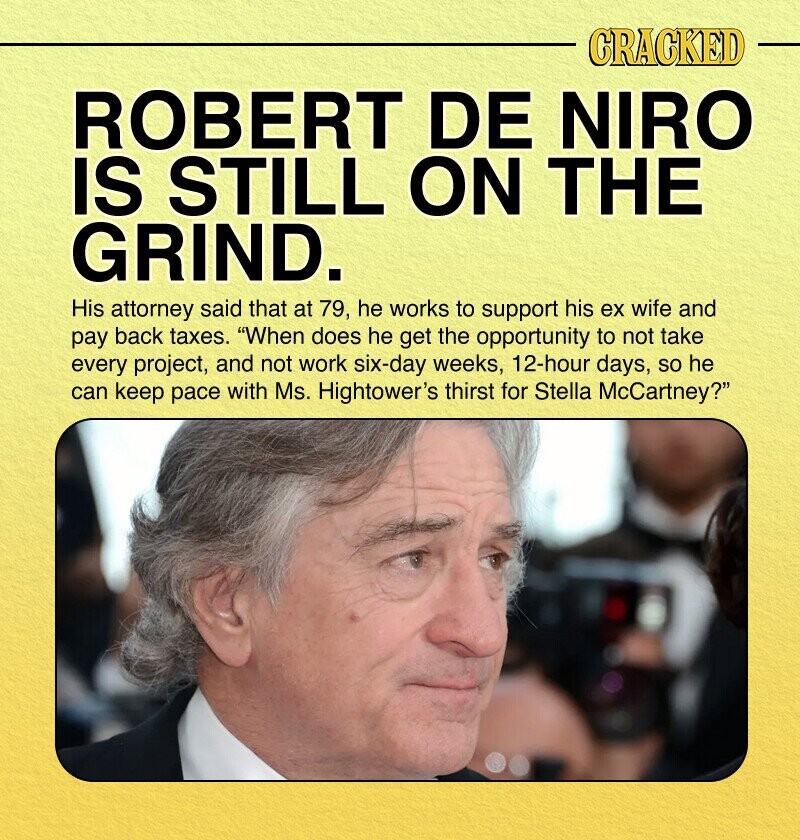 Marlon Brando's polar opposite bookends.
The King and his strings.