15 Mystifying Superstitions About Babies And Pregnancy From Around The World
Ah, superstitions. We've all heard them: the old wives' tales, the folklore, the ancient traditions that have been passed down through generations. Some of them are silly, some of them are strange, and some of them are downright bizarre.
From the belief that cutting a baby's nails will give them sticky fingers to the notion that eating sweet or bitter food can determine the gender of a baby, superstitions have been around for centuries and have been used to explain the unknown and to ward off bad luck.
In this list, we'll explore some of the more unique superstitions about babies and pregnancy from around the world. From the Serbian tradition of not buying presents before a baby is born to the Egyptian ritual of making noise on the seventh day after a baby is born, we'll explore some of the most interesting ones out there. So, read on, if you dare, and discover the strange, the weird, and the wonderful baby superstitions from around the globe!
Devilish tradition?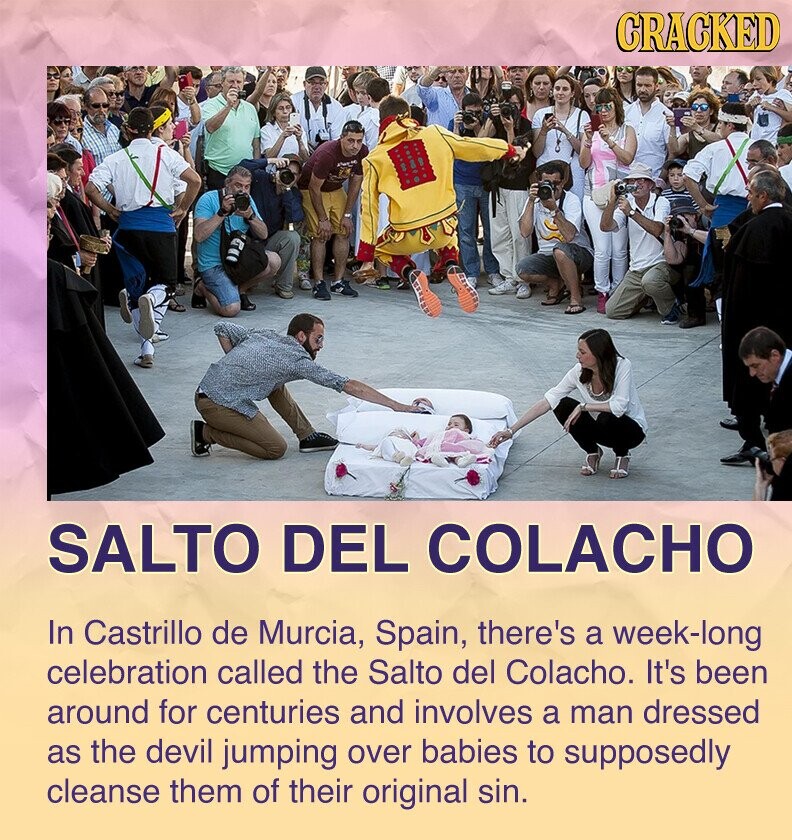 No parties 'til the baby's here.
For expecting moms, an open-ended lei is the way to go.
Fate determined in one footstep?
Noise today, keen hearing tomorrow?
Just a friendly reminder to keep your distance.
Cry for luck, stay chunky
Bear-back riding: the British cure for whooping cough?
No presents before birth, and no compliments afterwards.
Milk for a paler shade of baby?
Ireland's got the cure for what ails ya?
Cutting corners leads to sticky fingers?