15 Athletic Actors Who Got Famous For Playing Dorky Guys
For many of us, our career paths are pretty straightforward: We figure out what we want to do, and then work hard to get there. But for some, their paths are more winding, with unexpected turns and detours. This list highlights some of the most inspiring career transitions of people who have gone from being an athlete to an entertainer ... playing a dorky dude on screen. From Bob Ross, the former drill sergeant who became a painter and television personality, to Joel McHale, the walk-on tight end who went on to become an actor, each of these stories is unique and inspiring.
We'll also hear from Kevin James, the college football player who found success in Hollywood, and Terry Crews, who retired from the NFL and eventually used football as a way to burn off his rage. We'll learn how Mark Ruffalo, Jon Stewart, and Martin Freeman all used sports to build determination and perseverance, and how Sean Astin, Jim Parsons, and Ashton Kutcher all found success outside of their respective sports. We'll also hear from Danny Pudi, Alfonso Ribeiro, Adam Sandler, and Ed O'Neill, all of whom made the transition from athlete to playing a schlubby, nerdy guy.
Kevin James: Comedic Icon and Former College Football Star.
Adam Sandler: master of pickup basketball?
Danny Pudi: Marathon runner, barefoot enthusiast, and aspiring hand-shoe-wearer.
Wrestler to actor: Mark Ruffalo's unlikely transition.
Jim Parsons: Actor, comedian, and gym rat.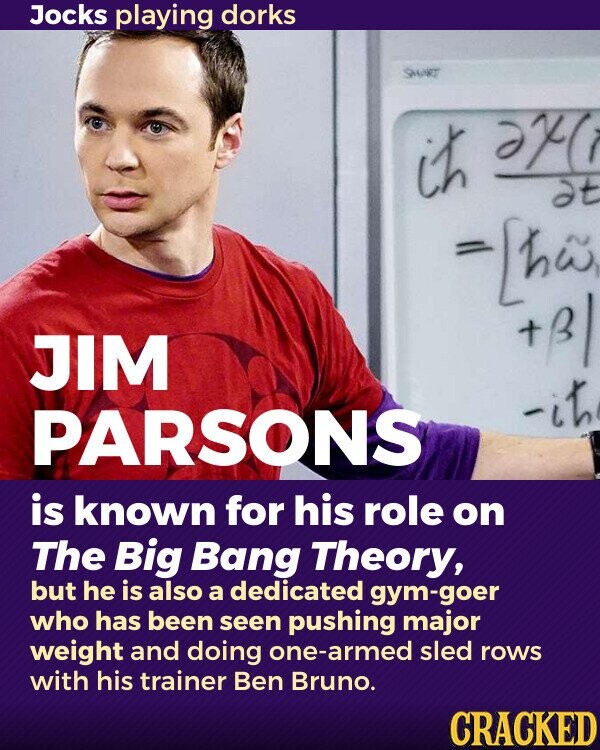 From benchwarmer to award-winner: Jon Stewart's inspiring story.
Alfonso Ribeiro: Athlete, racer, and scratch golfer.
Football not working out? Ed O'Neill had a Plan B.
Ashton Kutcher: Brown Belt in Brazilian Jiu-Jitsu.
Tight End? Not Quite: Joel McHale's Story.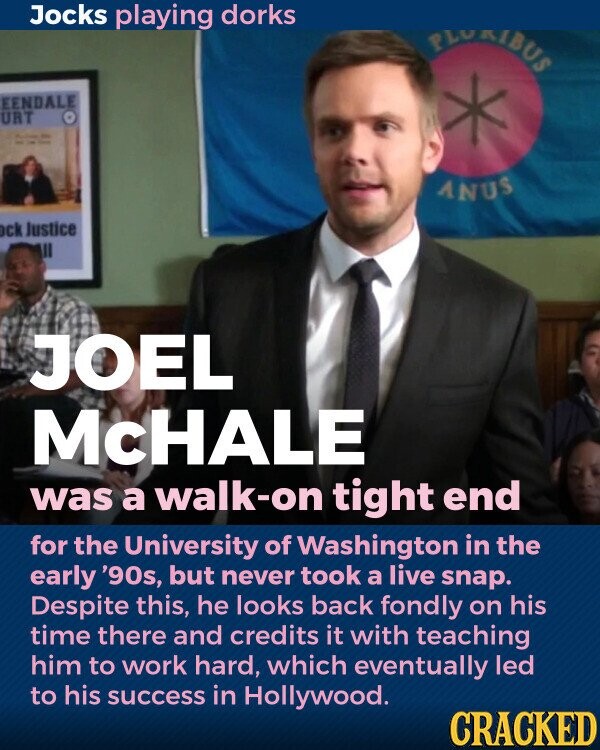 Martin Freeman: From squash enthusiast to squash apathete.
Actor by day, triathlete by night - Jon Cryer.
Terry Crews: from NFL to Hollywood with a side of rage.
Sean Astin: Marathon master and Ironman conqueror.
From Drill Sergeant to Painter: Bob Ross' unique career transition.