20 Facts That Really Crushed Our Bitrate
The executives dug too greedily and too deep. You know what they awoke in the darkness of 1980s nostalgia… A friggin' GOLD MINE, is what! "Top Gun Maverick" grossed 1.45 BILLION - with a B - despite being a sequel 36 years after the original. And let's not pretend the 1986 Top Gun was begging to be revisited; it didn't have any of the trademark trappings of the usual sequel-bait, like complex lore or a big cliffhanger. With just a few actual airplanes, cameras, a can-do attitude, and the immortality spell passed down from Xenu himself, Tom Cruise did what most of us assumed was impossible and made us root for the American military industrial complex yet again.
With Top Gun, that leaves just three of the top 15 blockbusters from the 1980s that haven't been dragged out of retirement for a prequel, sequel, sidequel, franchise or reboot. Who's going to be next? Frankly, we want to see what E.T. has been up to since his race helped put Palpatine into power.
A 'White Elephant' gift is meant to be impractical.
There are only 3 of the 15 highest grossing movies from the '80s left to make a franchise.
Procrastination is considered a complex psychological behavior.
Darwin spent many years in the pursuit of understanding worms.
Vlasic has a stork as a mascot because of the notion that pregnant women crave pickles.
Firing blanks was grounds for a lawsuit during the Renaissance.
A mummy was discovered to have had prostate cancer.
Nero made himself win at the Olympic Games.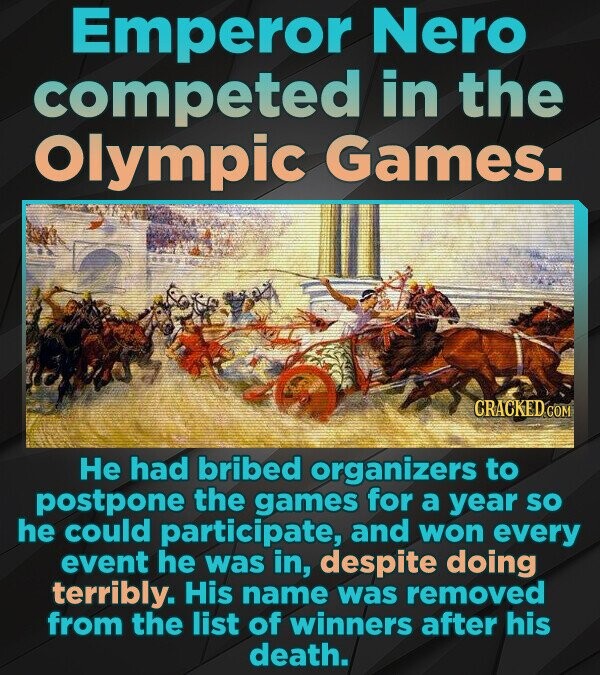 Neil Armstrong's grandmother told him to not step on the moon if it didn't "look good."
A 4.5 billion year old meteorite flavors wine made in Chile.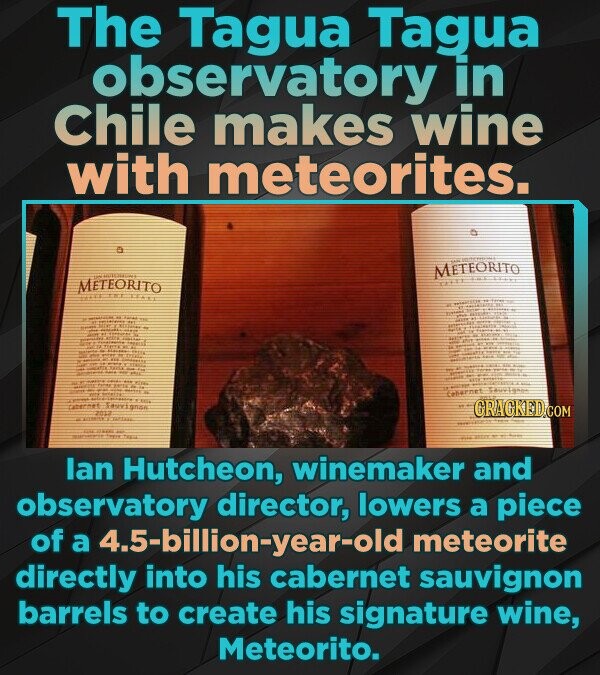 Marilyn Monroe considered Lincoln her father.