15 Authors With Dark Histories We Wish We Didn't Know
In a small room, in a town, there lived a man. He was not a young man, for his hair had turned from black to grey. But he was not yet old, for his eyes had not begun to go cloudy and his limbs were still supple. The room was not large, for it was cramped with the books that the man had collected in his life, all the oddities he had encountered and the many things that had caught his interest. The room was not cluttered with things, for the man kept only what he needed and he enjoyed this list of interesting facts. He could have made another list, but he knew that this list would be as good as any other. He did not mind his small room. He was used to it. The man enjoyed the list of interesting facts so much that he decided to share it with a friend, though he could not remember having told anyone about the list of interesting facts. But he was sure it must have been one of them.
Anne Perry Actually Murdered Her Mom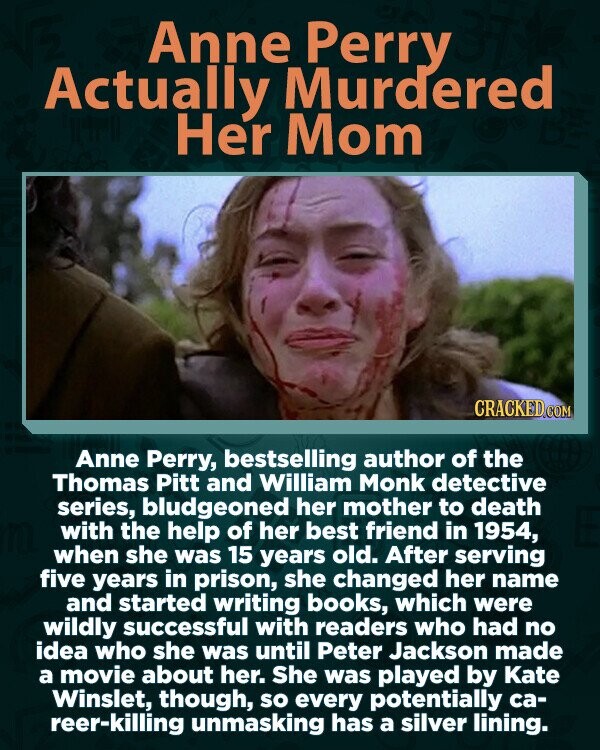 Norman Mailer Stabbed His Wife
David Foster Wallace Tried to Kill a Guy
Allen Ginsberg Was a Member of NAMBLA
William Golding Tried to Rape a Teenage Girl
David Eddings hid his domestic abuse conviction for his whole life
Enid Blyton created a hellscape for her own children
Dr. Seuss does not like it, Sam-I-Am -- does not like peace with Japan
Roald Dahl and the giant antisemitic rant
Jack London had an interesting definition of "genocide"
Gertrude Stein did not have her own best interests in mind
Agatha Christie just needed a vacation
Hemingway was a (terrible) spy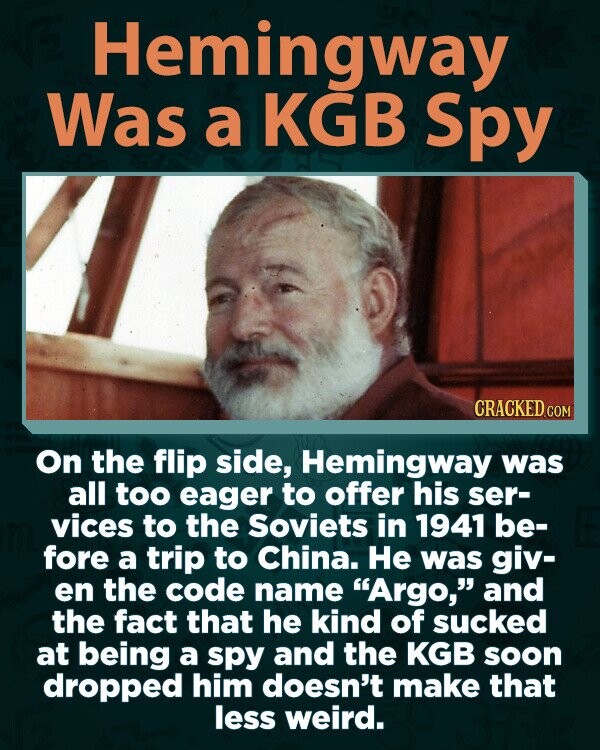 That's a bit Orwellian, if you ask us
The police would like a word with the author of Where the Crawdads Sing