25 Clippings From Headlines All Over The World
Have you ever had a strange and vivid dream? A dream that seemed like it might have happened in the past, or in some distant land? And if you enjoy this list of interesting facts, you may also enjoy the dream-like list that follows.This list is more than just an odd fact about some obscure topic. It is meant to be read and reread, studied and puzzled over. It is intended to be used as a starting point for discussion and debate. I think we can all agree that our world is stranger, more bizarre, and more baffling than we can possibly imagine. We may disagree about exactly how strange and bizarre our world really is, but we must admit that there are strange and bizarre things in our world, right now, as we speak.Perhaps some of you have heard about this list of interesting facts before. But I hope you will indulge me as I go on at length.
Josh "The Two Time" Vinson Jr. defends his title as the ultimate Josh.
The UK's first city mayor to declare a climate crisis has been questioned for flying nine hours.
Hot air balloon crashes into train, 3 injured.
Happy the elephant isn't a person, top New York court rules.
Man arrested after starting fire at Satanic Temple in Salem.
Single beaver caused mass internet, cell service outages in Northern B.C.
Dr. Oz says he'll fight to end illegal immigration.
Ohio governor signs bill allowing armed school employees.
Winter-like scene develops in Germany, despite temps in the 70s.
Sriracha hot sauce maker warns of shortage.
Hundreds of Cockroaches Released During Hearing At New York Court.
2 people rescued after falling in chocolate tank at Pennsylvania Mars facility.
Cyclist on California mountains chased down by angry zebra.
Florida toddler in diaper walks pit bull alone; mom charged with neglect.
India set to export 192 metric tonnes of cow dung to Kuwait.
Don't 'pick up any folded money': The bill could be deadly, Tennessee sheriff warns.
Woman sets record swimming 26.22 miles in a mermaid fin.
Vt. State Police roll out plan to answer calls for help.
Tampax manufacturer links increased demand to Amy Schumer commercial.
Cannabis replaces antibiotics as chicken farmers in Lampang go organic.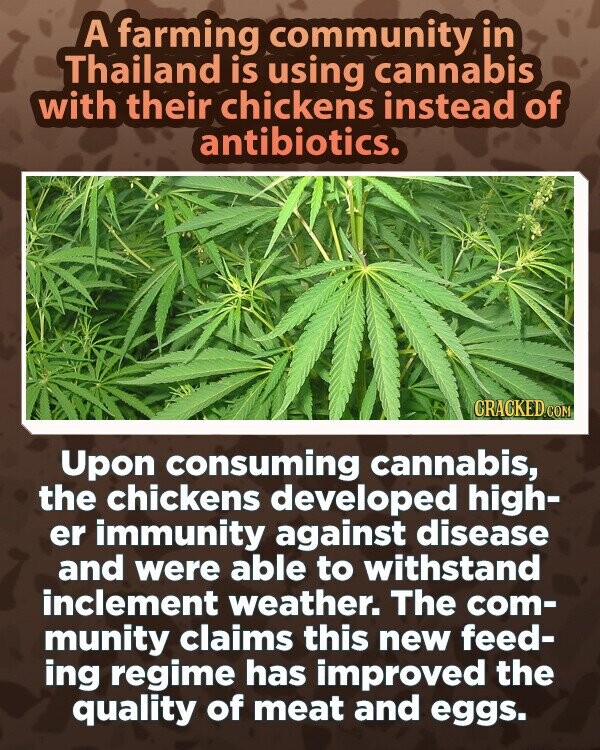 GOP candidate argues calling Hitler "inspirational" was not "praise."
Boston transit agency to try urine sensors on elevators.
This is the worst Kinder Surprise ever.
GEICO to pay $5.2M to woman who says she caught STD in former partner's car.
Uvalde schools police chief: I didn't know I was in charge at the shooting scene.