38 Celebrities We Didn't Expect to See Turn Up in Cartoons
Orson Welles, in 1986, played a role in Transformers the Movie. Yes, that Orson Welles. The guy who made that movie that everyone insists is one of the greatest movies ever made-- and you swear you'll get around to at some point, once you're finished sweatily gobbling down whatever Marvel or Star Wars thing is getting thrown into your trough that month.
Welles himself wasn't that happy about it, saying in an interview: "You know what I did this morning? I played the voice of a toy. Some terrible robot toys from Japan that changed from one thing to another."
Welles is only one of many legends of the screen who have made appearances in animated movies and television shows-- and many seem much happier with the situation than he does. Come on Orson, you got paid to say some silly lines in your pajamas. Can it really be all that bad?
Ozzy Osbourne
Taylor Swift
Alyssa Milano
Susan Sarandon
Scarlett Johansson
Mick Foley
Busta Rhymes
Don Cheadle
Jonathan Frakes
Jaleel White
Sir Patrick Stewart
Kevin Kline
Zach Braff
Bruce Willis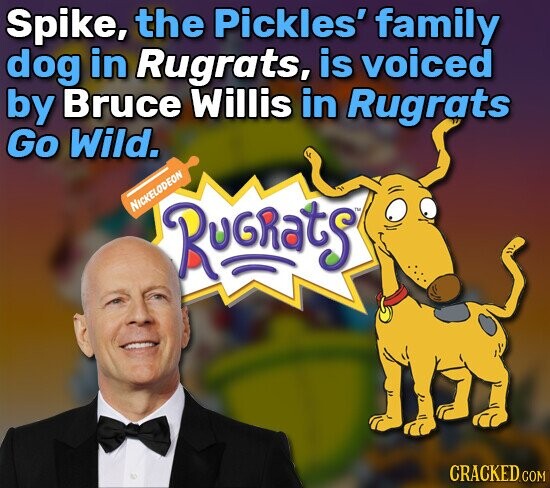 Howie Mandel
B.D. Wong / Donny Osmond
Sean Penn
Kathy Bates
Ciaran Hinds
LeVar Burton
Kyle MacLachlan
Chris Pine
David Letterman
Larry King
Mike Judge
Troy Polamalu
David Faustino
Sarah Chalke
Lacey Chabert
Dabney Coleman
Sarah Michelle Gellar
Mindy Cohn
David Arquette
Roseanne Barr
Wayne Brady
Michael Dorn
Jon Heder
Christian Slater