15 Now-You-Know TV and Movie Facts Aiming to Misbehave
Did you know that anyone can adapt Shakespeare? Here's a free movie script.
INT. HOUSE
It's probably your house. The actors, uh, some friends. One's pretty. Maybe she played a nerd whose soul got eaten by a lizard goddess, or something. She says some stuff like,
What fire is in mine ears? Can this be true? Stand I condemn'd for pride and scorn so much? Contempt, farewell! and maiden pride, adieu! No glory lives behind the back of such. And, Benedick, love on; I will requite thee, Taming my wild heart to thy loving hand: If thou dost love, my kindness shall incite thee To bind our loves up in a holy band; For others say thou dost deserve, and I Believe it better than reportingly.
Bam! That's also 57 different movie scripts.
Another week, another theme, guess this one and you're well… honestly, this one's not really that hard to guess, but we hope you feel ashamed if you do figure it out. Do you remember that Fray comic?
The Amazing Mary Jane
Mal Reynolds
Avengers TV
The Dark Knight Rises
The Golden Girls
Wonder Woman
Toy Story
Kal Penn
Buffy the Vampire Slayer
Doctor Horrible
Firefly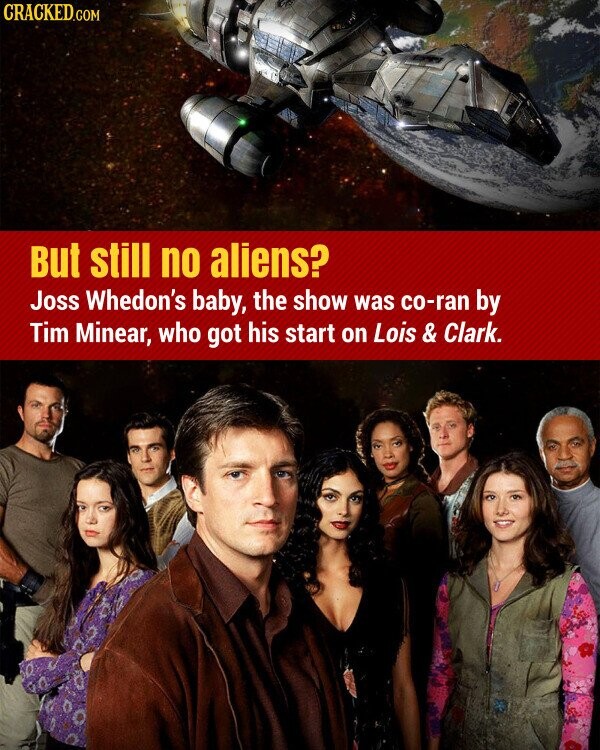 Zac Efron
Back to the Future
Beta Ray Bill
Alien Shot
Scroll down for the next article