15 Movies To Watch When Everything Outside Is Just Fog And Snow
A snow day or a mist day or a world where the sky has cracked open and the yolk of existence is bleeding out… A good day to close your eyes and listen to the ash or mist or snow fall against the window pane, and maybe put on a movie to distract from the shhhhrhrrrrhhrrring sound from outside, that keeps sliding up and along your garage door.
When you can't go to out because the world's been enveloped in a Game Loading screen and there's nothing else left for you to read, put these movies on and try to forget how you fell into the Twilight Zone and nothing will ever be the same. As the doors around you stand closed against the No One who is coming, as No One walks outside, and you sit alone, here is a nice way to pass the time until No One comes home to find you sitting there, waiting.
The Lighthouse
The Thing
An American Werewolf in London
The Others
The Mist
The Fellowship of the Ring
The Fog
Silent Hill
The Woman in Black
Silent Hill: Revelation
The Hound of the Barkervilles
Crimson Peak
Cthulhu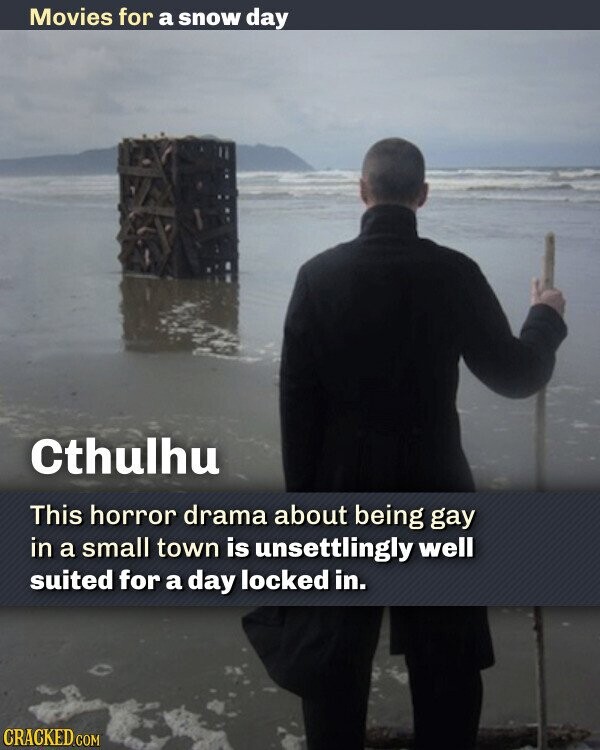 Antichrist
Devil's Pass
Scroll down for the next article