Tell Us Now: 15 Brilliant Loopholes People Learned To Exploit
We asked Cracked fans on Facebook what loopholes they expertly navigated, and there was nothing at all suspicious about that.
Seriously, here at Cracked we wouldn't do anything sketchy, just please send us a trace of your housekey. We promise not to do anything except eat all your cottage cheese and try on some of your clothes. Oh, and of course, we will jump on your bed. If you find some hair on the ceiling we apologize, sometimes we really like to go for it. Go big or go to someone else's home, we always say.
While a lot of our fans assumed we were trying to gather kompromat, others shared the brilliant, devious ways they cheated the system. Feel free to employ any of these babies - have at it - but we sanction none of it. We are merely a conduit of information - and luckily for us, not a one-way conduit.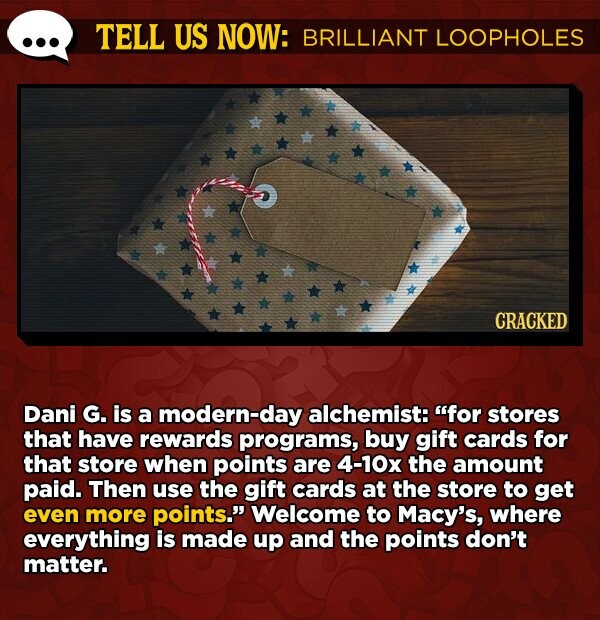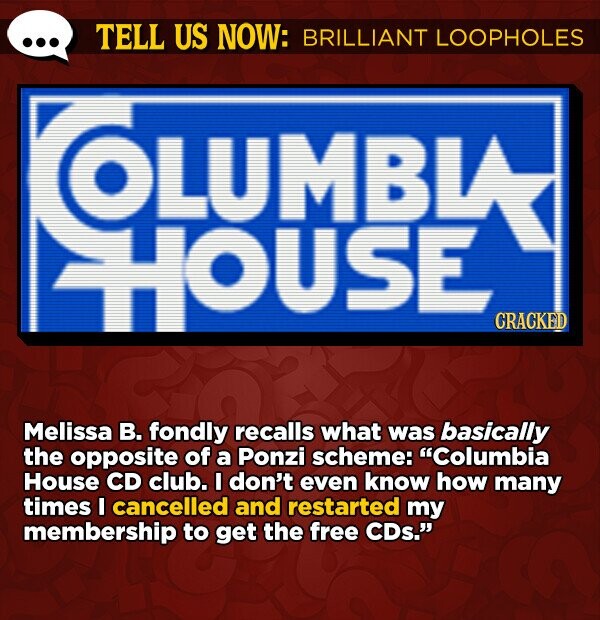 Scroll down for the next article