15 Epitaphs That (Ahem) Killed It
Look, this is a comedy website. We're not trying to bum you out or make you contemplate mortality. But breathing you last breath, heading off into that great unknown—it's coming for all of us. That is, unless you can commune with the Force strongly enough to become a blue ghost or perhaps beat the Grim Reaper at series of board games.. Anyway, unless you can do those things, it's best to maybe have a sense of humor as you go out, or think of some sort of badass capstone to your life. That's what epitaphs are for.
Epitaphs are kind of like last words, but the stakes are so much higher. People can forgive a deathbed "owie!" where you meant to deliver one last zinger to your disappointing little brother. But you have literally the rest of your life to plan your epitaph, so it'd better be good.
Luckily, these dearly departed did not disappoint: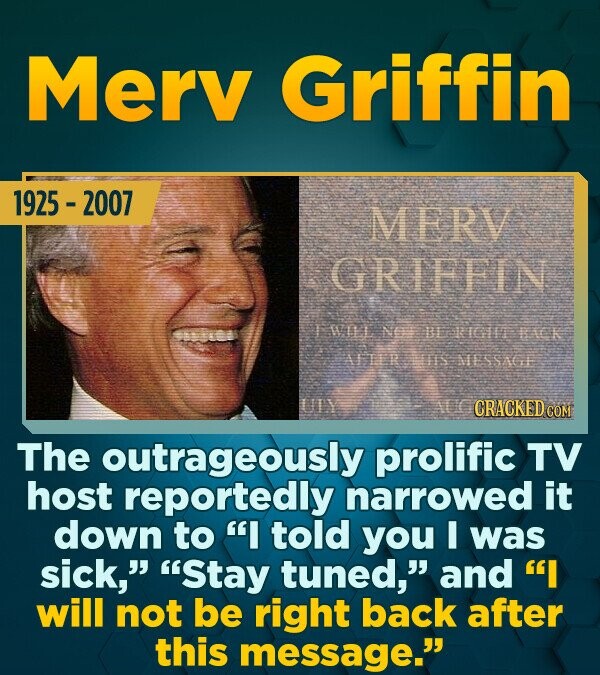 Scroll down for the next article