35 Tweets About 9/11 That We Shouldn't Have Laughed At, But Did Anyway
During the height Barbenheimer, it seemed like everyone was enjoying the juxtaposition of the two vastly different films with memes, tweets and mash-ups of the two blockbusters — everyone but Barbie's official Japanese Twitter presence that is. The account criticized its American counterparts and Warner Bros. for gleefully embracing the memes which they felt trivialized the horrific bombings of Hiroshima and Nagasaki. After the statement, Japanese users flooded the Twitter timeline, likening the memes to someone making a joke about 9/11. The only issue? The unfortunate miscalculation of not knowing that Americans of a certain age love a good 9/11 joke.
While the jokes are hardly ever about the atrocities of the actual terrorist attacks themselves, people are able to find levity in one of America's darkest days. We've come a long way from people ironically parroting "Bush did 9/11" and "jet fuel can't melt steel beams." Whether it's brand's misguided attempts at remembrance or people's hilarious experiences from that day, these are the jokes that we'll… never forget.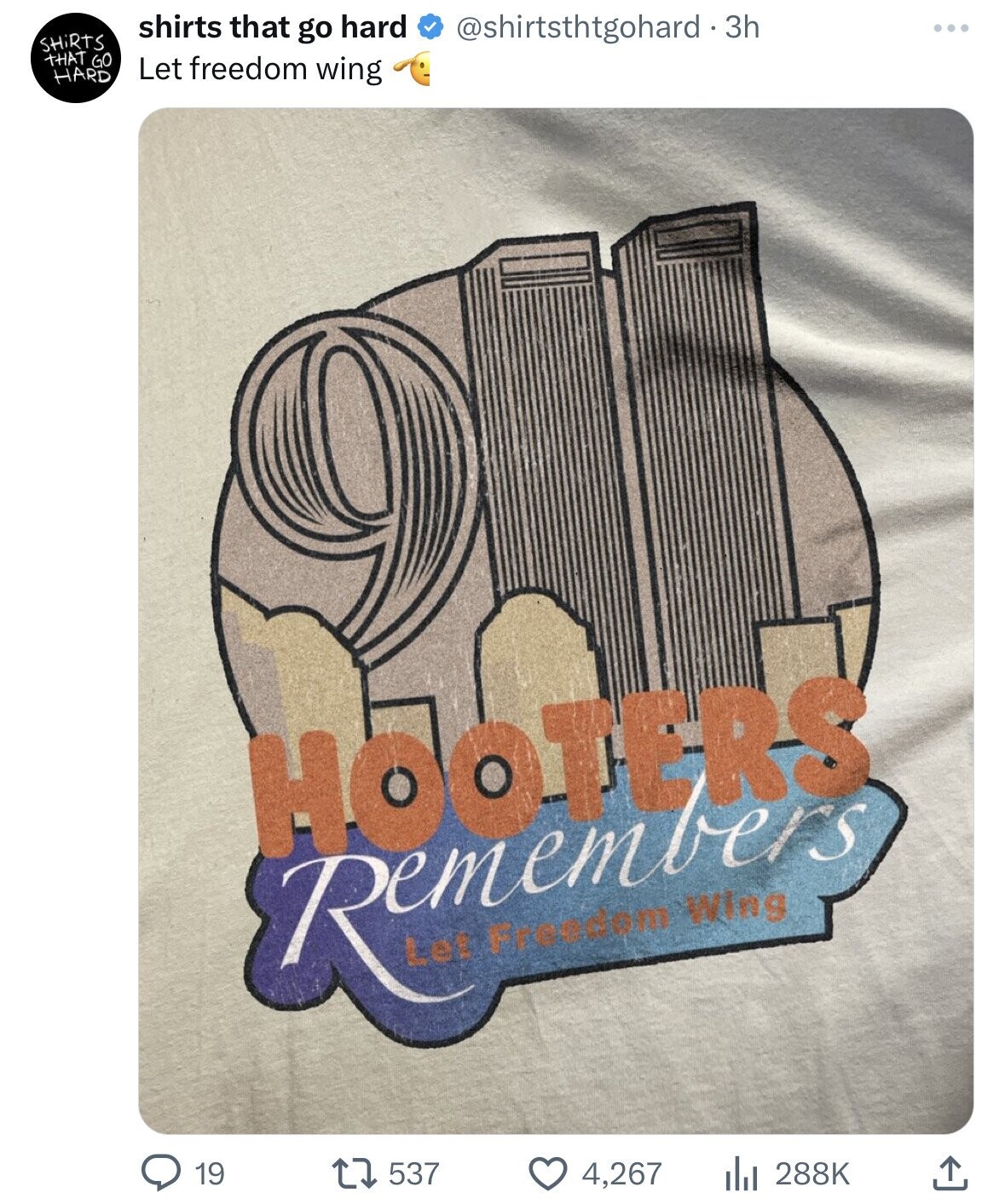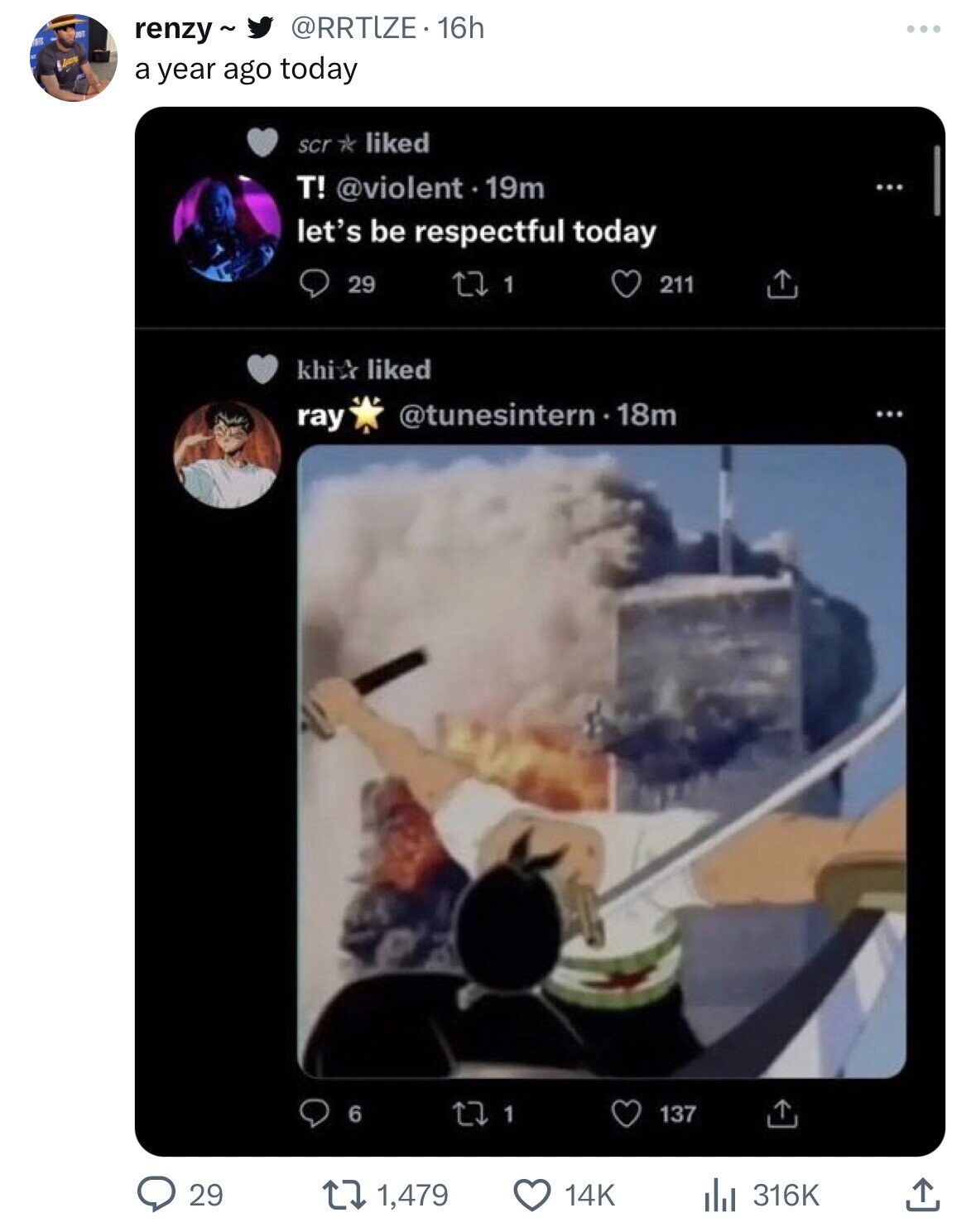 Scroll down for the next article