The 12 Oddest Side Hustles of the Wealthy and Powerful
We don't know about you fine folks, but if we were successful as all hell, you could catch us doing a whole hell of a lot of not much. We made our millions. The work is done.But these rich and powerful go-getters have the capacity for a side hustle? Pfft. They have the work itself, then press, events, afterparties, family, and friends, so somebody needs to tell them to calm down and pull up a couch! We guess some people just need to keep busy because, like us, if they stop to think for a second, those scary intrusive thoughts might take over. Keep writing, keep rambling, keep writing, oh god, what does this all mean?!
Sorry 'bout that. We're back. Who hasn't thought about picking up a second job? And who are we to judge ambition? These celebrities made their millions doing one thing, and that gave them the freedom to take on whatever strange passion project makes their little hearts go pitter pat. Good on 'em. Here are 13 of the oddest side hustles of the wealthy and powerful.
Click right here to get the best of Cracked sent to your inbox.
Because "Karlie Kloss Koding" would've been an unfortunate acronym.
What happens between movies is his time, damnit!
Yeah, playing Ron Swanson is cool, but…
You thought Deadpool was enough for him?!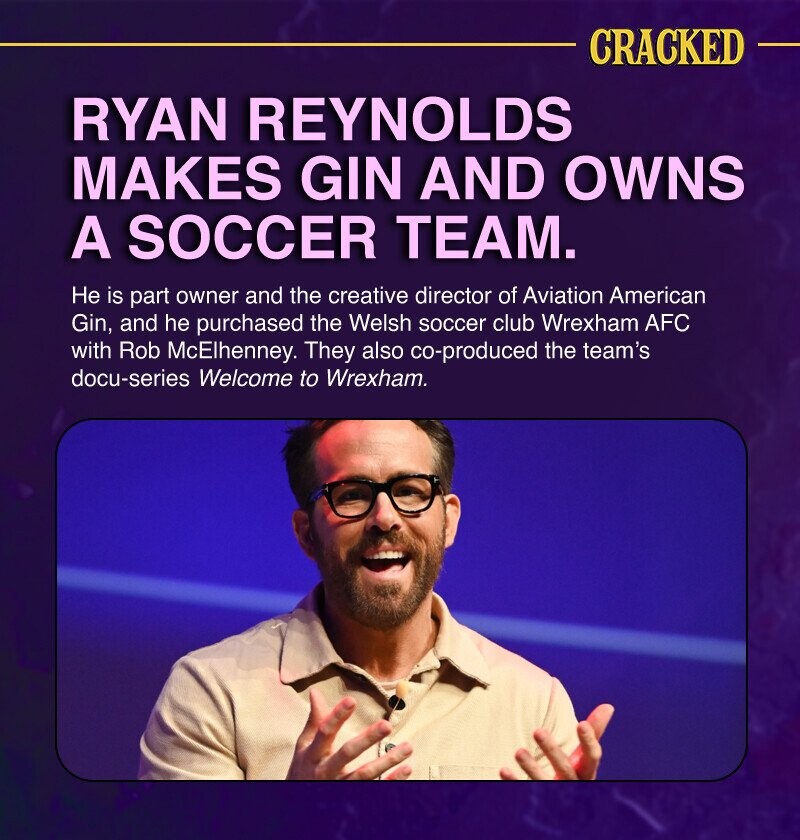 Who knew that Susan Sarandon loved ping-pong this much?!
It's an immaterial world when the proceeds go to charity.
There's gold in them thar diapers.
A rapper and an A-list actor walk into a discussion website…
The talk show guest that keeps on giving.
Scroll down for the next article