5 Ways Your Dungeon Master Can Ruin Any D&D Session
Dungeons And Dragons is awesome and fun and crazy, but if you're not careful, it can also be boring, awkward, and shitty. Often times the outcome is dependent on the Dungeon Master (DM). I've been DMing for longer than I haven't been DMing, and a lot of people tell me I'm a great at it. I don't believe them, but despite this, I contend that my successes are based on a few key areas I like to drill down on (as well as shortcomings I try to avoid in my travels through various roleplaying circumstances). Here's a few areas where I think Dungeon Masters tend to fuck up, and ways they can fuck up in their attempts not to fuck up.
Not Knowing The Rules
Role-playing games are for nerds*, and nerds are known for their mastery over minutia. The Dungeon Master is the Alpha Nerd* -- the beginning and end of the game, the universe and the god and the world and the history and the physics engine and the set dressing and the props and all the different ways those things interact and work together. And that means knowing a ton of rules. DnD is a lot like sex: when it's good, it's good ... when it's bad you just want to leave, and when you're constantly stopping to look things up it kills the mood.
*not really but just go with me for a fucking second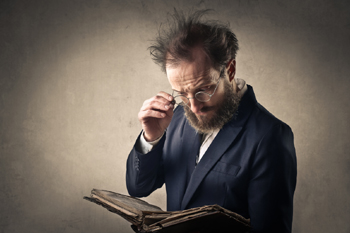 "According to the Monster Manual, the creature you encountered is called a ... dra ... dra-gon?"

If you're looking stuff up, you're breaking immersion. You're stopping the flow of the narrative and the game play ... but by not being decisive and having answers as the DM, you are losing the trust of the table. You never see a referee looking at a basketball manual. He makes a decision and keeps the game going. And the Dungeon Master needs to be ready to pick up the slack if there is confusion or argument over the rules, to KEEP THE GAME MOVING.

DnD is a game of minutia. When no one person is the master of minutia, things start to break down. If the DM isn't the authority on the rules, someone else will be. Trust me, there is very little worse than enduring two people arguing over whether drinking a potion is a minor or move action for 10 soul-sucking minutes. When you don't know the rules, you can give players an undue advantage, waste time, or generally just bore people over the course of an evening.

So, what's the obvious takeaway? Read the books, all of the books, many many times. Take notes. Underline and highlight. Put little labeled flags next to frequently used sections and tables. Write down rules in your DM notes that may come up in the session (navigating at sea or drowning for an aquatic adventure for instance). Be especially familiar with the table of contents and the index. Know the rules. Know how to access the ones you don't know. I must have read the 3.0 Player's Handbook at least 10 times cover to cover before I had ANY clue how to play. I was 10 at the time but still. Know the rules.


Know rules about races, sub-races, changing races, new races, monsters as races. ALL OF THEM!

But why? What's the worst that can happen if you don't know every minor detail?

I had a friend -- I'll call him Nate -- who was what we like to call a "Rules Lawyer." Nate was a biomagnet of wrongness. Almost every turn in combat, and at least once every five minutes, Nate would spout off some bullshit about a rule that would inevitably start an argument. These lasted way too long, happened way too often, and would always result in 1) the DM looking up the rule (the thing that could have been done from the beginning), 2) Nate not learning or retaining the rule in any fashion, and 3) me wanting to smash a two-liter of Mountain Dew through my eye socket. We spent more time not playing than we did playing, and that's not fun. Eventually, I learned to scream out rules text verbatim as soon as these situations developed instead of waiting for them to resolve naturally. Don't be like Nate. Be cool like me. Learn the fucking rules and KEEP THE GAME MOVING.

But It's Easy To Overcorrect ...

If not knowing the rules is the Roman Reigns of roleplaying, slavish adherence to the rules is the snooty, evil Vince McMahon who allows it a microphone. Once you've learned all the rules, it's natural to want to use every last one of them in every single instance, but unless you really have everything memorized, that means looking a lot of things up. Looking things up is important for a DM, but just as important is knowing when to just wing it. Not all rules are created equal, not all are easily executed or equally relevant to your average game, and not all are worth the effort.

Overpowered, bullshit rules like 'polymorphing,' for example.

When you're stopping to calculate whether or not accepting a bag of 4000 GP is gonna give you a -2 encumbrance penalty, you're not immersed in the world, you're not having a fun time. I can't even tell you the official rules for drowning, but if someone starts to drown, I could look up and execute a lengthy sequence of drowning checks, or I could ask a player to make a constitution check or a fortitude save and move on with the fucking game. This is a real judgment-based thing so be careful, I don't want you to think making shit up the whole time is the way to play DnD. In fact, it's generally a pretty bad way, but when rules lawyering and looking stuff up grind your gameplay to a halt you might appreciate the freedom to pull rank and KEEP THE GAME MOVING.
Scroll down for the next article