8 WTF New Movies No One Is Talking About (February 2017)
It's 2017! Time for another year of out-of-touch Oscar ceremonies, polarizing DC films, and your annual ration of one Star War of moderate to high value. And as we did continuously throughout 2016, it's also time to dive into the choppy waters of indie cinema in search of bizarre treasure. Our plunder? Some of the coolest, most fun-est, and grotesque upcoming movies that no one bothered to tell you about. No one except me of course. You're welcome!
Raw: A Cannibal Film So Brutal It Caused Audiences To Pass Out
Release Date: March 10, 2017
Cannibalism is to horror what "dead baby" jokes are to comedy; created for easy shock value ... and rendered completely useless from oversaturation. But like rote infanticide, stories of supping man-flesh will occasionally hit the right triggers the way 10,000 misogynist monkeys could type the next Bret Easton Ellis novel. What I'm saying is that the movie Raw looks to be a fucking ride. More specifically, it looks to be a ride to the goddamn floor -- as evidenced by the three audience members who passed out while watching it.
"Brilliant marketing!" you decry through sneered, skeptical lips having lost all ability to feel or empathize with the world. To that, you fucking psycho, I say watch the trailer for yourself. For even these red-banded 90 seconds are enough to chill you so hard your mother's ovaries will need a sweater. And speaking of having a vagina ...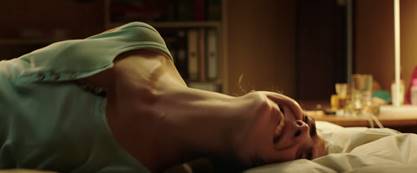 This lady will soon wish she didn't have one.

I'm not sure why this one lady is taking a pair of scissors to another lady's privates -- and frankly I'm not sure I want to find out. Same goes for the film's apparent abundances of zombie-like famine, some gnarly-ass skin rash, and a fucking horse on a treadmill.

AKA: A typical Tuesday in the Cracked offices.

The trailer explains none of these things to us. What we do know is that the film is about a vegetarian college freshman who undergoes a bloody hazing ritual forcing her to eat raw liver ...

Almost as gross as cooked liver.

... igniting a dormant lust for the pulpy flesh of the uncooked ...
... which inevitably leads down a path of sexual depravity, addiction, and savagery resulting in a barrage of heinous and bloody acts. In other words -- pretty much your basic first-year college experience.

Typical freshman can't handle a little raw flesh.
Scroll down for the next article