6 Brilliant Explanations For Why Modern Movies Are So Stupid
Despite having the highest number of films with over 60 percent "fresh" reviews on Rotten Tomatoes, 2016 has been a diaper year for box office numbers. Specifically, sequels/prequels/derivatives like Zoolander 2, The Huntsman: Winter's War, Ghostbusters, and Alice Through The Looking Glass all ate a runny dump on account of "audience fatigue." (Which is a fancy term for "ENOUGH WITH THE DAMN REHASHES ALREADY.")
So why does Hollywood keep making sequels that nobody wants? The phenomenon makes way more sense if you think of it as a really expensive addiction, like snorting gold-laced cocaine or strangling pandas. And the industry will never kick it as long as the following truths continue to exist ...
Maintaining Film Rights Is A Juggling Act Of Rushed Sequels
Wanna hear something insane? Despite being the cinematic equivalent of freebasing Ambien, Fox is still toying with the idea of a Fantastic Four sequel. While that sounds self-defeating, the move fits the long tradition of half-assedly adapting Marvel's First Family as a legal gambit. Not only was the 1994 Roger Corman film done to maintain the studio's film rights, but so was the 2005 film AND the 2015 abomination ... which, amazingly, makes Rise Of The Silver Surfer the only one not made out of obligation.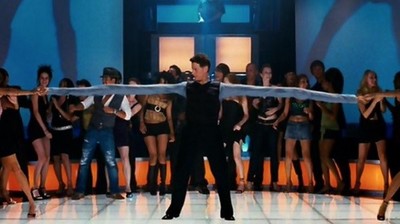 Yes. THIS one.
And this practice of begrudgingly rushing sequels is no Hollywood fluke. Anyone catch the 2010 fever dream TCM Dick Tracy Special about a grizzled Warren Beatty getting interviewed in character by Leonard Maltin? Of course you didn't. It only aired once, and was made solely so the actor could hold on to the rights to the character.

Spoilers: They talk shit about Madonna for half an hour.
But hey, at least Beatty was kind enough to let his legal obligation quietly sneak by like a fart in a windstorm, unlike when the studios needed some extra negotiation time between Bourne films and this happened:

Ah, the old "Garfield without Garfield" approach.
Did you really think anyone wanted to make a Bourne movie starring a character other than Jason Bourne? Of course not. But thanks to Matt Damon getting his acting rocks off elsewhere, poor Jeremy Renner was corralled from whatever cubby Marvel keeps him in.
The mindset is this: Make a shitty film now so you can buy time to make a good one later. Unfortunately, there are entire franchises blissfully ignoring the second half of that equation. Take, for example, 2011's Hellraiser: Revelations, a profound piece of crap filmed in only two weeks in order to maintain the property rights while the Weinstein Company and Dimension Films worked on putting together a remake. Even the actor who has played Pinhead in all previous movies said, "Nope, ain't touching this one."

They hired a guy who plays Uncle Fester in birthday parties instead.
This would be the last we'd hear of the series until this past February, when it was announced that Dimension (having just lost the rights to Halloween) was rushing yet another Hellraiser, in hopes of hanging on to the series. This means we're getting two back-to-back Hellraiser sequels made solely as shoddy placeholders -- basically putting this franchise in the same purgatorial torture realm where Pinhead dwells.
Scroll down for the next article