5 Real Ways to Get High Straight Out of Science Fiction
Eventually technological advancement comes to every profession– even if that profession is just burn-out, hippy, or full-time junkie. It's been a long time coming, but apparently science has finally gotten the message and realized that even drug abuse can be made better, faster, and stronger. With that in mind, here are some new, readily available drugs that seem more like science fiction than pharmaceutical fact. Disclaimer: Now, we want to be clear here; we're not condoning illegal drug use in any way. That would be incredibly irresponsible, even for a website that

sends death letters to pre-teens, actively tries to fuck the vice presidential candidate, and vandalizes Mexican newspapers with cocks

employs DOB. We're not saying you should do drugs, we're just saying: Drugs. Like, totally drugs.
Intelligence Boosters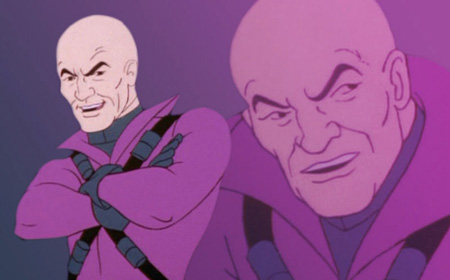 Modafinil is a

drug commonly prescribed for Narcoleptics, and it helps maintain wakefulness over long periods of time without adversely affecting your mental state. It lets you stay up for about 48 hours at a stretch with none of the feelings of tiredness or mental decline that are typically associated with sleep deprivation, and no "sleep debt" to pay off. After two days awake, you get your eight hours and you're good to go again. There are no amphetamine-like feelings, jitteriness or agitation. You just don't get tired. It works entirely differently from stimulants like caffeine, the computer nerd's drug of choice, or cocaine, the pornstar/Cracked Head Editor's drug of choice.
"You're so fired." It's known as a 'Eugeroic,' which translates to 'good arousal' in Greek, probably because it stimulates an entirely healthy state of wakefulness, and not because it gives you a mental boner. But it gets better; Modafinil has other, unintended effects too. It reduces impulsiveness, increases mental focus, and boosts the ability to recall numbers as well. All of these combine to generally improve your problem solving abilities, and because of this fact it's quickly becoming the drug of choice for professors, academics, and chess-players alike. It makes you more intelligent, more alert, and more calculating. It's like the mindset of a supervillain in pill form. The Pros The alertness isn't described as unavoidable or stimulated; it's just alert. If you want to go to sleep on Modafinil, it's just as easy as ever. There are supposedly no side effects for coming down off of it, it just stops working. Also, the brand name for Modafinil is Provigil, which probably is not short for Professional Vigilante, but you can tell people that if you like. The Cons I don't have any of it, and if you don't fall asleep in front of subway trains – you're probably don't, either.
Scroll down for the next article