The 5 Worst Places to Go for Online Sex Advice
As you know, I'm officially qualified to be an Internet sex expert. I have the required card, t-shirt and non-prescription glasses required for reading emails from strangers about their too-dry or too-moist orifices. Most importantly for the Internet half of my two-word title, I've only had sex three times and once was arguably a hilarious accident.
In addition to those things, the job requires constant vigilance. Imagine how silly I'd feel if the government invented a new sex position and I didn't even know about it. I'd be over here telling people they should take pictures of themselves doing the Wheelbarrow when the coolest new thing is the Fretful Amish.
Verily, my barn is raised
All of which is to say that I spend a veritable pantload of my time perusing the sites on this Internet in search of new information and pictures of underboob. But sometimes I come across other sex experts who may, in fact, possess fewer qualifications than me. How can I make such a judgment? Because look at this dumb shit:
Dating and Seduction for Dummies
This is an eBook, so right off the bat it's a legitimate source of information in the way a hobo is a legitimate source for tips on camping. Still, it says it's for dummies so they'll probably be too busy slapping themselves excitedly in the helmet to doubt anything they find here.
The writing advises that one magic word you're going to need when you start on your journey to become a debonair hump sultan is "no." Or, more specifically he says, "The same word that will keep a puppy from wetting the carpet will also keep a woman from shitting on you!" Hey there, Mr. Charmer, my hole is already fluttering!
Let the humping commence!
Now why is being able to say no to a woman so important? Because it represents "something she's instinctively wanted since she realized she's female: A MAN SHE COULD NEVER HOPE TO CONTROL." For real, the original quote is all in caps.
Chapter six of this particular eBook is entitled "How to Fake Like You Are Warm and Friendly"--which is a good indicator this guide is mostly aimed at sociopaths. The gist of the entire chapter is to treat women like they're special. Oh man, what a ruse! After, you can return to your lair and twirl your caught-in-the-throes-of-puberty mustache while plotting ways to steal candy from children and make the sauce at the Arby's where you work a little more special.
This E. coli is scrumptious

As an added bonus, the book goes on to list these sure fire ways to get laid like crazy.
Practice the Pledge of Allegiance in a friendly voice
Steal photos of actresses or place an ad in the paper for a fake modeling gig to get photos and go through them at restaurants pretending you make movies
Tell women they're pretty
Use this awesome line ""My name's ________. By what name are you called, you shining example of genetic perfection?"
Of course, the author recognizes that not all women will fall for catchy lines like that and may zing you with this acerbic retort: "I'm really not interested in meeting you." Did your balls just shrivel a little? Probably. But don't worry! There are some handy replies you can use, like "Chill out, skirt!" Holy shit, you showed her! Her vagina is probably going to fall off now.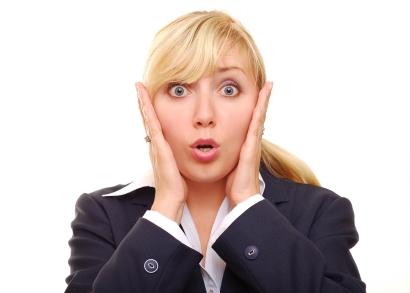 Naturally, the book continues on to explain how to seduce women with hypnosis--but by this point, unless you have a number of restraining orders against you, it's not really worth reading any longer.
Scroll down for the next article