22 of the Funniest Tweets from August 15, 2023
Ready for a shot at love with Lars von Trier? The Danish director behind queasy art-house films like Melancholia and The House That Jack Built put up an advertisement on Instagram for a "girlfriend and muse." In the video, he lists off a few details about himself including the fact he "should still have a few decent movies" in his back pocket before insisting that "in the right company" he can be "quite a charming partner." So, if you're ready to be his next lover, why not drop him a line?
Meanwhile, former President Trump is showing the haters and losers who's boss as he continues to shatter records with his fourth indictment. This time he was brought up on RICO charges in Georgia alongside some familiar faces, like his children and former attorney Rudy Giuliani. While his fate is still in limbo, one thing is for certain: Trump's mug shot is going to be a certifiable banger. 
In any event, a new day means a new batch of incredible tweets, including those about your average Philly couple, yet another person trying to steal Mrs. Met's heart and the little treat that exists between the horrors.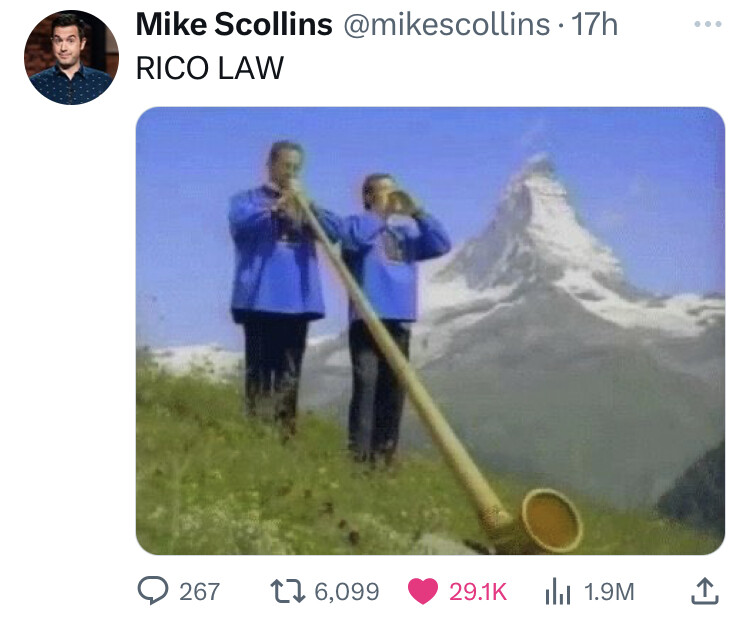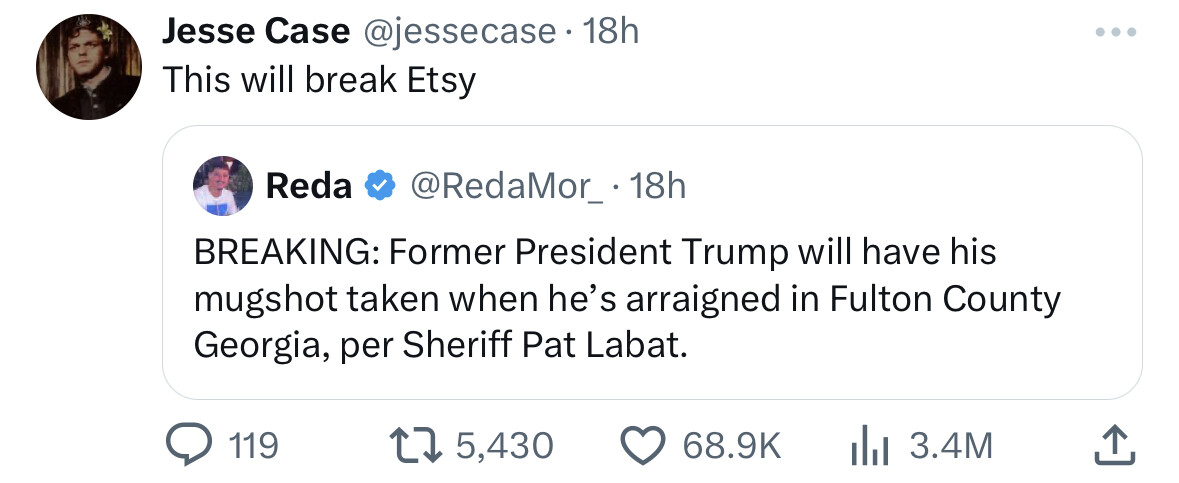 Scroll down for the next article