15 Witchy Facts About Stevie Nicks
Stevie Nicks is such a legend of the '70s and '80s that it's kind of hard to believe she exists in the same physical realm as us, you, and the guy on the bus who smells like pencils. Fortunately, she can never die, so that will continue being true, even though she's lived enough for several of the lives she believes she's had.
Her Father Was the King of Transience
On May 26, 1948, Stevie Nicks was born to Barbara and Jess Nicks, the latter of whom became president of Greyhound. This entitled his daughter to free rides any time she liked, probably inspiring her devotion to a nomadic lifestyle and regrettable perpetuation of a racial slur for the Romani people.
She Claimed to Have Never Heard a White-Winged Dove
In 2020, Nicks excitedly announced that she'd finally heard a dove. She explained that she'd written "Edge of Seventeen" in 1980 after reading a fun fact on an airplane menu that said "The white-winged dove sings a song that sounds like she's singing ooh, ooh, ooh," but she'd never actually heard one before. In a twist of Shyamalanian proportions, it turns out that's not possible, since the Phoenix area where she grew up is absolutely lousy with the things, so she's either lying or super unaware of birds, even the ones she made famous.
Even Her Dog Was Addicted to Cocaine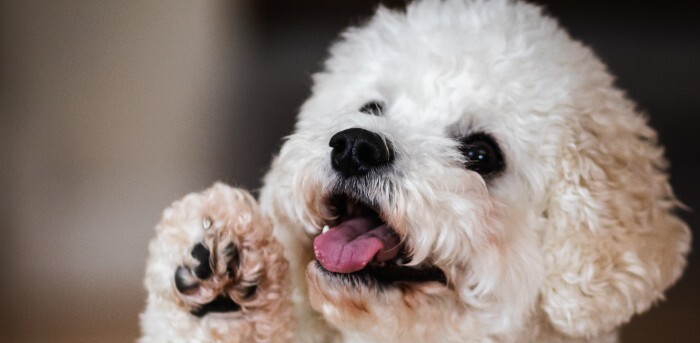 In the '70s and '80s, Nicks had a legendary cocaine habit, quite literally blowing through about $1 million by her own estimate and burning a hole in her septum the size of a dime. According to one of Buckingham's ex-girlfriends, even her dog was addicted to cocaine. "Stevie's poodle Jenny was famous for its love of cocaine," she wrote. "She said she couldn't leave a packet on any of her tables at home -- if she did, the dog would eat it, paper and all -- and then run around in little energetic circles."
Her Only (Extremely Brief) Marriage Was Real Complicated
Nicks has had many high-profile relationships, but she was only married once for three months. To her best friend's husband. After she died. It's not what it sounds like. "Robin was one of the few women who ever got leukemia and then got pregnant," she said. "And I was determined to take care of that baby, so I said to Kim, 'I don't know, I guess we should just get married.' And so we got married three months after she died, and it was a terrible, terrible mistake."
She Has One of the Princest Prince Stories
It was after her 1982 wedding that Nicks was driving to Santa Barbera with her new husband, heard "Little Red Corvette" on the radio, and got the idea for "Stand Back." It was so close to his song that she "track down Prince's phone number — and because I'm Stevie Nicks, I can get it" to let him know she was crediting him and invite him to record with her. She didn't expect him to actually accept, but "he was there in 20 minutes and he played on 'Stand Back,' and he was there an hour and a half, and then he left." He later told her she inspired him to write "When Doves Cry" and asked her to write lyrics for "Purple Rain."
She Was the Subject of a Real Witch Hunt
From the moment she became famous, Nicks has been music's witchiest woman, what with all her shawls and candles and such, and she played it up until she started getting letters from "wacky, creepy people" who thought she really was a witch and were pretty mad about it.  "And there I am like, 'No, I'm not! I just wear black because it makes me look thinner, you idiots,'" she said. Still, the letters scared her so much that she stopped wearing black for about a year.