In Living Color:15 Behind-The-Scenes Facts
In Living Color was known for pushing boundaries, and having the most diverse cast of any sketch show to date. With the creative force of Keenan Wayans fueling the show, In Living Color went on to release some of the most beloved characters in sketch history, and showcase comedians who would go on to dominate the industry. Here are 15 red hot facts from behind the scenes that may even be too hot for Fire Marshall Bill.
Fire Marshall Bill's Face Was Originally For Another Character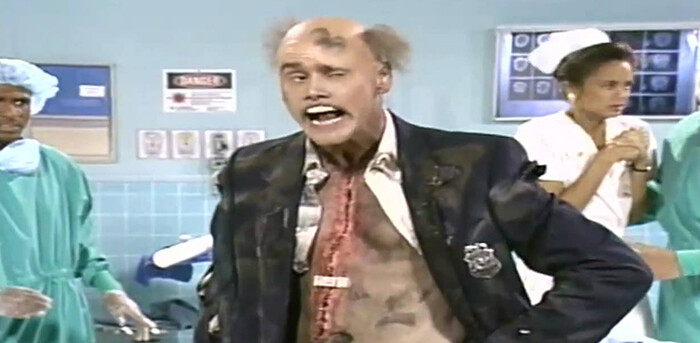 According to The Hollywood Reporter, Carrey said "We came up with a sketch called 'Make a Death Wish Foundation' about a dead kid whose posthumous wish was to go to an amusement park. That did not make it on air, either. But I came up with the face of the kid, and it eventually turned into the 'Fire Marshall Bill' face."
The Show Featured 6 Wayans Family Members
A family affair, the show featured Damon, Kim, Shawn, Marlon, and Keenan Wayans. Dwayne Wayans even worked as a production assistant on the show and would frequently work as an extra.
This is the GOOD type of nepotism.
I'm Gonna Git You Sucka Got Wayans The Show