In Living Color:15 Behind-The-Scenes Facts
In Living Color was known for pushing boundaries, and having the most diverse cast of any sketch show to date. With the creative force of Keenan Wayans fueling the show, In Living Color went on to release some of the most beloved characters in sketch history, and showcase comedians who would go on to dominate the industry. Here are 15 red hot facts from behind the scenes that may even be too hot for Fire Marshall Bill.
Fire Marshall Bill's Face Was Originally For Another Character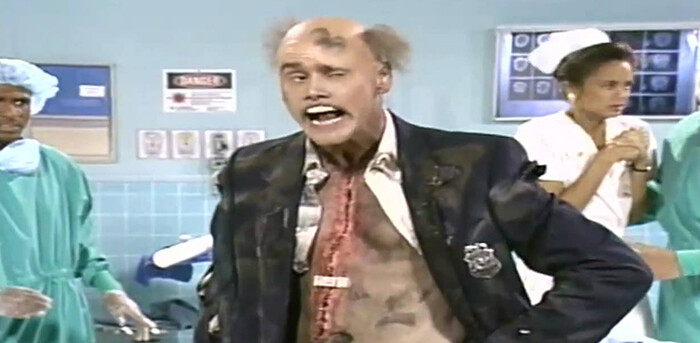 According to The Hollywood Reporter, Carrey said "We came up with a sketch called 'Make a Death Wish Foundation' about a dead kid whose posthumous wish was to go to an amusement park. That did not make it on air, either. But I came up with the face of the kid, and it eventually turned into the 'Fire Marshall Bill' face."
The Show Featured 6 Wayans Family Members
A family affair, the show featured Damon, Kim, Shawn, Marlon, and Keenan Wayans. Dwayne Wayans even worked as a production assistant on the show and would frequently work as an extra.
This is the GOOD type of nepotism.
I'm Gonna Git You Sucka Got Wayans The Show
Fox went after Wayans as an infantile network after seeing his 1988 blaxploitation parody film, I'm Gonna Git You Sucka. The show was searching for a "black laugh-in" show, and picked Keenan Wayans to bring it to life. Wayans was hesitant, but gave in when Fox executives told him he could "do pretty much anything wants to do."
Fox Executives Were Uneasy About The Pilot
Despite Fox assuring Wayans could go as far as he wants, there was significant push back for the "Men on Film," "The Wrath of Farrakhan," and "Homeboy Shopping Network" sketches in the first episode. Wayans refused to cut the sketches, and eventually got his way, solidifying the show's reputation of pushing the edge.
Jennifer Lopez was Featured As A Fly Girl
J-Lo was on the floor of the ILC stages (this is a reference to her hit song "On The Floor"). 
Jennifer Lopez made her In Living Color Debut as a Fly Girl in the show's third season. She debuted the same night Jamie Foxx had been introduced as a new cast member. 
They Wrote Fake Sketches To Get Away With Offensive Material
Writer and producer Les Firestein told The Hollywood Reporter, "We put decoy sketches in the script packets to give to the Fox execs. We did a 'Men on Films' sketch about hanging out with Tom and Jerry at the Cannes Film Festival because there was a rumor about a gerbil up his butt. We got a very irate note, which I still have somewhere. But it preoccupied the censor enough for us to do other stuff."
Homey D. Clown Has A Video Game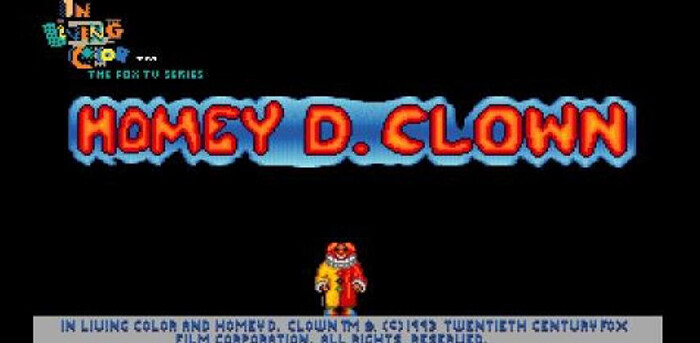 That's right, in 1993, Capstone released an MS-DOS point and click adventure game for Homey D. Clown. The game entails players trying to get to a TV studio by the end of the day, avoiding the roadblocks in the streets of NYC.
Why don't we have more games built around sketches?? I'd be playing Coneheads all day, baby.
Larry Wilmore Was A Writer On The Show
Host of The Nightly Show, Larry Wilmore was brought onto the writing team by his brother Marc Wilmore, who eventually joined the cast in the fifth season. Wilmore said I came on in the third season. Before that, people would ask, 'What do you do?' I'd say I was a stand-up comedian. 'Oh, that's interesting.' But when I said, 'I write for In Living Color,' oh my God, they would lose their minds."
Rightfully so.
The Show Was Not Always Easy To Work On
Larry Wilmore told The Hollywood Reporter "Keenen was the kind of boss who you really wanted to please but was not easy to please. I used to call him 'Murphy Brown' because he had a new assistant every week." Writer and Producer Les Firestein added, "If you weren't a Wayans, you definitely had dues to pay."
Carrey's Butt Talking Came From The ILC Writers Room
After Keenan rejected several of Carrey's pitched sketches one day, Carrey stood up and read him a sketch from his butt. Apparently, the two almost fought before Keenan walked out of the room. 
Now we can all be glad Keenan rejected Carrey's sketches, because at least we got his butt talk.
The Set Had Frequent Celebrity Guests
According to Shawn Wayans, "Everybody in the industry would pop up on our set, from Eazy-E to Bruce Willis and Demi Moore. Sinead O'Connor came by. They just wanted to tell everybody what a wonderful show it was."
Martin Lawrence Didn't Make the Cut
Martin Lawrence did initially audition for the show, but unfortunately didn't make it through. Margaret Cho and Susie Essman also auditioned without getting the parts. Luckily time has been kind to all three.
David Alan Grier Liked To Play Pranks Mid-Sketch
In an attempt to get Damon Wayans to break, Grier would hide props for the scene, then surprise him with them during tapings.
Now that's what I call guys just being dudes.
John Leguizamo Turned Down The Show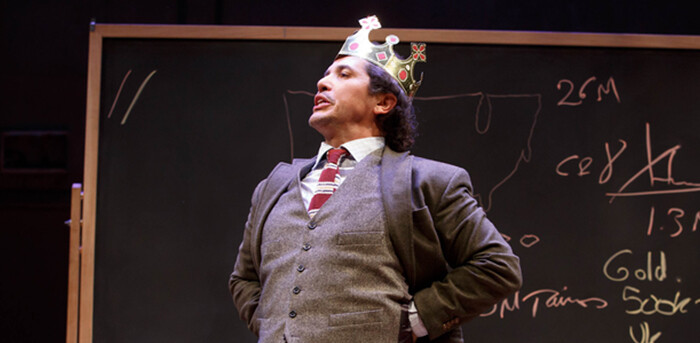 John Leguizamo also was nearly a cast member, according to Details, John said  "I wanted to do it, they wanted me to do it, but I got talked out of doing it." They told John he should have his own show, and eventually he did. His show House of Buggin', was eventually renamed MADtv.
There Was Going To Be A Series Reboot
In 2013, a plan to reboot the series was greenlit and the cast featured new and old cast members from the series. Unfortunately, it never came to fruition as Keenan said there wasn't there just wasn't enough chemistry with the new cast.
For exclusive ComedyNerd content and more, subscribe to our spiffy newsletter:
Top Image: FOX