Shop Apps And Software For The Nerds On Your List
This piece was written by the Cracked Shop to tell you about products that are being sold there.
Every year, there's somebody on your list who's like "I want an Arduino board" or something else that might as well be gibberish to you. Well, this year, you forgot about them until right this second, and with supply chain delays being what they are, you might struggle to find anything physical to arrive on time. The good news is that nerd will be just as happy with a digital gift! They'll be down for any of these apps or software, currently on sale.
Security & Privacy
Hushed Private Phone Line: Lifetime Subscription, $19.99 (reg. $150)
There are perfectly non-nefarious reasons why somebody might want a private phone line. Maybe you're friends with a celebrity. We don't know you. Well, Hushed gives you that private line on the same phone so you don't need to pick up a burner and feel all shady.
FastestVPN: Lifetime Subscription (10 Devices), $24.99 (reg. $1,200)
FastestVPN's name doesn't exactly bury the lede. This smart, easy-to-use VPN operates with 99.9% uptime and gives you access to more than 200 high-speed servers around the globe. It also offers a NAT firewall, an ad blocker, anti-malware software, and a zero-logging policy.
Heimdal(TM) Premium Security Home Plan, $29.99 (reg. $99)
Like the Norse guardian of the cosmos, Heimdal provides you elite security on the internet, which is a sort of digital cosmos. It combines a comprehensive anti-virus and threat prevention tool to give you a machine learning-powered PC security suite. Unfortunately, Idris Elba is not included.
Password Boss Premium: Lifetime Subscription (Unlimited Devices), $34.99 (reg. $499)
Have a habit of writing down your passwords on sticky notes? Stop that. Password Boss gives you elite security for your passwords and elite flexibility by auto-filling forms and generating strong new passwords across all your devices. You won't have to remember anything anymore.
Sticky Password Premium: Lifetime Subscription, $29.99 (reg. $199)
In giving Sticky Password an Editors' Choice Award, PC Mag wrote "Sticky Password Premium does everything you'd expect from a password manager and more. New biometric authentication and no‑cloud Wi‑Fi sync make it an even better choice." We can't say it better than that. They're PC Mag.
BelkaVPN: Lifetime Subscription, $39.99 (reg. $719)
Everyone should browse with a VPN these days, especially if you're on public WiFi a lot. Who knows which of the sketchy people in this McDonald's could be mocking your browsing history? BelkaVPN uses a virtual encryption shield tunnel to secure your WiFi connections and give you access to more than 120 VPN servers in 25 locations around the globe, and if your VPN connection drops, it can kill your connection so nobody gets ya.
VPNSecure Online Privacy: Lifetime Subscription, $39.99 (reg. $1,194)
Secure your browsing across all of your devices with VPNSecure. This app helps you unlock true online privacy with access to servers in 45 countries, an ad tracker and blocker, censorship bypass, and a strict zero logging policy.
A/V
AirBuddy: Connect AirPods to Your Mac, $8.99 (reg. $10)
Isn't it extraordinarily stupid you that can't connect your AirPods to your Mac? Well, get ready to have your mind blown, because you can.
iMazing iOS Manager, $14.99 (reg. $34)
This "Swiss Army Knife" for iOS makes managing your mobile data a lot less like ripping teeth out of your skull. You can easily browse and manage your backups across devices, drag and drop files to your iPhone, and more without jailbreaking your device.
Airflow Video Streaming: Lifetime Subscription, $15.99 (reg. $19)
Need your video in 4K HDR? Well, Airflow has you covered. This custom-built video processor can handle just about any video format and codec you throw at it, allowing you to stream 4K HDR on Chromecast Ultra, Apple TV 4K, AirPlay 2, and more.
Fearless Unlimited Streaming Plan: Lifetime Subscription, $29.99 (reg. $958)
Fearless is the inclusive streaming app your bleeding heart has been waiting for. With more than 3,000 titles from more than 1,500 independent filmmakers and creators focusing on inclusive topics and voices, Fearless offers bold new digital series that will suck you in, 99% of which is not available on Netflix. You don't even have to pay a monthly fee: You can sign up for life for one price.
MagellanTV Documentary Streaming Service: 1-Year Subscription, $35.99 (reg. $59)
Sick of binging The Office? Why not learn something new, ya philistine? MagellanTV gives you ad-free access to more than 3,000 high-quality documentaries and docuseries on history, science, nature, and more.
WiredVibe Personalized Music for Focus: Lifetime Subscription, $49.99 (reg. $1,198)
For those times Doja Cat just isn't quite getting you in the focused space you need, WiredVibe comes to the rescue. WiredVibe gives you neuroscience-based visual and sound therapy to help you focus better in just 10 minutes by altering neural oscillations and stimulating cells inside your ear. No, we don't know what that means, either. Just trust the science, okay?
Games
The Trainz Railroad Simulator Platinum Edition Bundle, $29.99 (reg. $279)
Trainz is the world's most popular train simulator game (yes, it exists). This platinum edition bundle includes nine routes, 196 locos, 1,191 rolling stock, and 21,000 items, making it pretty much the coolest train set anybody's going to get this holiday season.
Business
Probooking Appointment Scheduling Basic Plan, $14.99 (reg. $29)
If your appointment schedule is more like a loose collection of Post-its and cocktail napkins, Probooking is here to help. It gives you 1:1 meeting and group bookings, Google calendar sync, custom branding, and much more.
Slidebean Presentation Software: Lifetime Subscription, $29.99 (reg. $480)
Suck at presentations? Who doesn't? Slidebean makes it easier by allowing you to create full presentations in a single click. Just add the content you want to showcase and Slidebean automates a design that makes sense and eliminates your stupid human error.
The Complete Limited Edition Mac Bundle, $29.99 (reg. $1,040)
If your Mac just isn't meeting your needs, this massive bundle will help, at least until you sort things out in couples therapy. It features 12 award-winning apps for task management, PDF management, cloud storage, security, brainstorming, and much more.
The Stellar Utility Software Bundle, $39.95 (reg. $219)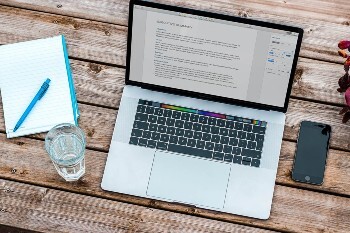 Need smarter data management for your Windows computer? This bundle includes six apps to help you recover data, improve your security, organize and erase sensitive files, and much more.
Startups.com Unlimited: Lifetime Subscription, $49.99 (reg. $349)
Give that friend or family member who keeps talking about launching a business a push in the right direction with Startups.com, a hub trusted by more than one million startups. It gives you access to 650 expert masterclass videos, more than 1,000 how-to guides, and a community of more than 20,000 members who have been there, done that, and can help you avoid rookie mistakes.
XSplit Presenter Premium: Lifetime Subscription, $59 (reg. $200)
XSplit Presenter is a seamless background removal and customization tool that basically acts as a virtual green screen. It's awesome for people giving business presentations, recording meetings, or adding some production value to your Twitch streams.
Setapp: 1-Year Subscription, $69 (reg. $107)
"There's an app for that" used to be a revolutionary idea, but now there's 15 apps for every that. How do you figure out which one to use without wasting your life downloading and deleting a bunch of glorified pop-up ads? You read the headline, so you know the answer is Setapp. This "Spotify of Mac Apps" offers more than 200 apps, each of which serves a singular purpose, so you don't have to wring your hands over 32 different productivity apps.
Orai Interactive AI Assisted Public Speaking Course + 1yr Subscription App Bundle, $150 (reg. $200)
Overcome your public speaking fears with Orai, a personal speech coach that gives you four weeks of interactive training plus access to the AI-powered app, where you'll get feedback on your speeches and help mastering key communication metrics. It's like having your own personal Geoffrey Rush, minus the unsavory Wikipedia sections. (If you don't know, don't look it up. Stay pure.)
Fitness & Wellness
BetterMe Home Workout & Diet: Lifetime Subscription, $39.99 (reg. $1,200)
Staying in shape is easy for the rich, who have access to personal chefs, trainers, hydration-tracking toilets (probably), etc. For a much smaller price tag, BetterMe is all of those rolled into one tiny robot inside your phone. It goes above and beyond most fitness apps by helping you get on a personalized diet plan, track water intake, get training advice, and much more.
Ultrahuman Holistic Fitness App: Lifetime Subscription, $49.99 (reg. $399)
Winner of a Best of Fitness Tech Award at CES 2021, Ultrahuman is a fitness platform that helps you workout efficiently, optimize your sleep, and get into a meditation practice to improve your mental wellness. You'll feel so good, you'll almost forget about that pound of stuffing you'll inevitably consume.
Prices are subject to change.