Good news for fans of graphic decapitations and EDM, this week sees the release of a new Mortal Kombat movie -- and judging from the reviews so far, it's even better than the 1995 original and presumably way better than the 1996 laser-filled live tour.
Perhaps not coincidentally, Hallmark just announced that their 2021 batch of Christmas ornaments will include Mortal Kombat's Sub-Zero -- who hopefully won't rip the spine out of a neighboring Santa Claus ornament when nobody's looking.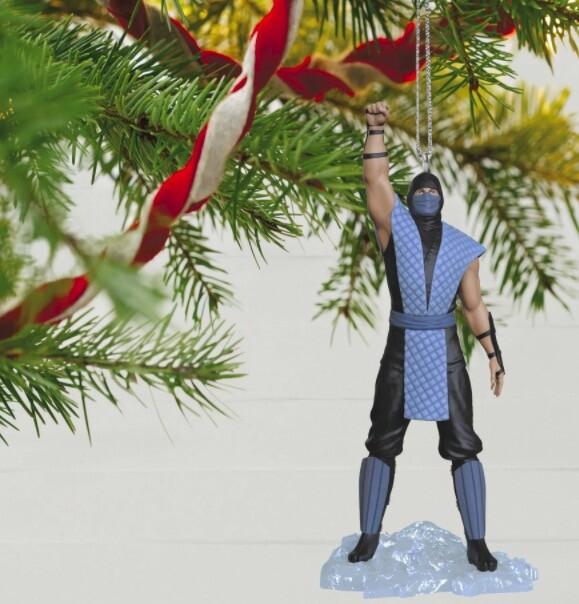 Sub-Zero does have the ability to conjure icicles which, apart from the fact that he uses them primarily for stabbing purposes, is kind of Christmas-y. This isn't the first time the Mortal Kombat brand has collided with the yuletide season, either. The 2012 short fan film Mortal Kombat vs Christmas found Scorpion and the gang attacking Santa and eventually brawling with a giant snowman in a New York subway station while random spectators question their own sanity. It, too, somehow looks like an improvement on that '90s stage show.