I love movies. You know what I don't love? COVID-19. Yes, yes, I know: the incredible courage it takes to come out with a take that hot makes me the only living American Hero, because Guy Fieri's Hantavirus-infected corpse has been marionetted by Ratatouille recipe rats since 2014. Anyway, I don't particularly relish being the guy who points out how a bad situation might become worse in ways no one expected, but I fear that the ongoing COVID situation might fundamentally change what we consider to be a movie.
This isn't what this article was originally meant to be about. I wanted to talk about the plight of movie theaters during the pandemic, but the further I got in my research, the more I realized there was an even more dire risk than losing the only societally acceptable place to eat Sno-Caps, a candy invented by a man dedicated to draining the joy from eating chocolate. You don't need to go far on the Internet to find opinion pieces on the death of cinemas. AMC was only able to stave off bankruptcy by taking on almost a billion dollars, and in October Regal Cinemas CEO Mooky Greindinger announced that they'd be temporarily closing cinemas across the country. Wait, hold on, hold on. I know we're talking about something important here, but the CEO of Regal Cinemas is named Mooky Greindinger? That sounds like a guy who leans on lampposts flippin' a quarter and whistlin' at boffo dames while he waits for the speakeasy to open so he can drink with his friends Stogie "Soapthief" Malone and Johnny Two-Dicks. 
Okay, I got that riff out of my system. NATO sent a letter to Congress stating that "theaters may not survive the impact of the pandemic." (NATO being the National Association of Theater Owners, not the NATO you're thinking of.) According to groups representing cinemas, 70% of small and mid-sized theaters may go under without government assistance. But even with the government bailing out some theaters, it might not be enough to save cinemas nationwide. Years ago I wrote about how studios' increasingly-insane demands are choking the life from non-chain theaters -- and COVID might be the final nail in that particular coffin. 
This isn't theoretical click-mongering. This is happening, all over the country, right now. You might not be noticing it if you live in a big city that mostly has chain theater megaplexes with a few arthouse theaters sprinkled in that show award-winning European films such as Thin Man Smokes Cigarette at Beach and French Lesbians, Kissing Sadly. But for much of non-coastal America, theaters are dying faster than the testchimps I assume Elon Musk secretly put on his SpaceX Rockets. Not the first time he's lied about employee safety!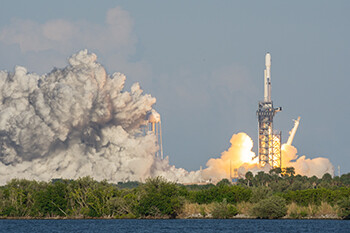 For example, let's talk about Hobart, Indiana, the town where I went to high school. There's a charming little theater called the Art that is, no exaggeration, one of the most important places of my life. It's the place where I realized I wanted to work in the film industry. It's where I met some of my best friends and even my wife. One of my closest friends died there. I worked my first job there -- a combination of a concession vendor, a ticket taker, a projectionist, and occasionally a guy who fights the raccoons that took over the stockroom. I've seen, no question, thousands of movies there. With a very few exceptions, it no longer shows films. Instead, it's now a combination restaurant and performance venue where baby boomers can choke down corndogs and watch a Bon Jovi cover bands. The Portage 9, another theater, is literally a crumbling ruin after a brief stint as a flea market and, somehow, a barbershop. It used to be a 90s-tastic place where divorced dads used airhockey tables and tickets to see Jackass to win their son's love -- now it looks like the setting for a Saw movie. The Portage 16, a larger and newer theater with an IMAX, will almost certainly not be reopening at all. The remaining theaters in the area are mostly owned by AMC, whose future is uncertain. I don't think it's sensationalist to say that there's a possible future in which movie theaters, like decent pho or jobs, no longer exist outside of big cities.