MacMaster was a failed novelist who claimed he adopted the Amina persona so people would take him seriously when he got into online arguments about Syria. It's kind of like how Martin Shkreli turned out to be a 12-year-old from Iowa who got into cryptocurrency flame wars. MacMaster started blogging as Amina to "improve [his] creative writing ability." He improved so much that he was trying to sell the rights to Amina's "autobiography" when the hoax fell apart. Critics said the book was riddled with racist stereotypes, as well as an unnecessary number of explicit sex scenes. It's also unclear why improving his writing required starting an online relationship with a woman in Canada.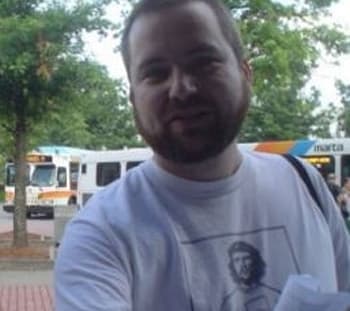 Tom MacMaster/Facebook"You caught me; some details were untrue. For the real story, buy my next book, in which I outline the challenges of being the first black astronaut in the Chinese space program."
One of the first outlets to feature "Amina's" writing was a popular lesbian news site called Lez Get Real, which was run by a deaf lesbian woman named Paula Brooks, whom MacMaster publicly apologized to. Except the post-hoax scrutiny revealed that Brooks was another straight man named Bill Graber, who had also been pretending to be a lesbian (the fake deafness was to dodge interviews). Graber said he invented Paula because "I thought people wouldn't take it seriously, me being a straight man." Hard to argue with that, given that "it" refers to a lesbian website.