And like the Trumps, the Bluths also employ a sleazily inept lawyer.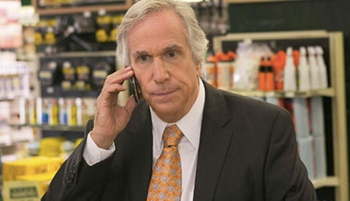 Even more pointedly, Season 4 finds George Sr. masterminding a plan to build a wall between the U.S. and Mexico, getting a right-wing political candidate to use it as a campaign promise. This comes complete with supporters chanting "Put up this wall!" Keep in mind, this was back in 2013.
And George Sr.'s defective Cornballer? Why, that's obviously a metaphor for Trump University. Or that casino in Atlantic City. Or, you know, America.
Related: 6 Movies That Predicted Disasters With Eerie Accuracy