It almost makes you wonder if the once-experimental filmmaker George Lucas always intended for his movies to be smooshed together into one avant-garde epic in which all the boring trade negotiations are cleverly drowned out by screaming Wookies. Then again, most of it is just brain-meltingly chaotic.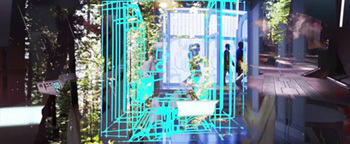 Lucasfilm
LucasfilmStill more coherent than a David Lynch film.
But maybe we're not smart enough to see the artistic layers of having Leia host the medal ceremony inside a lava-filled IKEA.
LucasfilmThe Acid Strikes Back