... but ended up forming a fiercely erect cock angling towards a bird's open beak: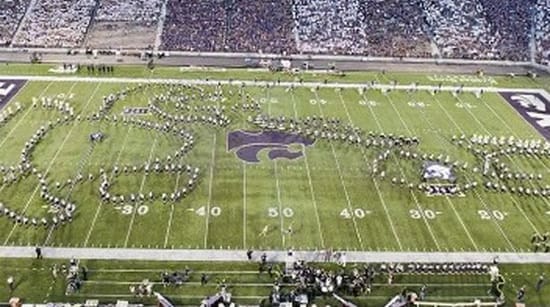 Deadspin
Boldly going where no man should go.
Even highbrow institutions like Harvard can't control themselves. While battling it out with the University Of Pennsylvania, the marching band claimed they wanted to honor their opponent by forming "Penn '15." All they did, however, was highlight the inherent floppiness of a human font:
SB Nation
Still not the worst incident involving a penis at a Pennsylvania college.