"I couldn't wait to come ... tell you about how great your totally aboveboard massage product is."
Another company took advantage of the fact that Facebook allows the advertisement of condoms (safe sex is important as long as it's not fun) by buying a condom company, running Facebook ads for those condoms, then advertising their toys on the page people would see when they clicked through.
But the real money is made on Amazon, which can be just as tricky. First, if you want to make it into Amazon's "Sexual Wellness" section, you need to have 50 sales of a non-sexual product, which Amazon says is for quality purposes. You have to prove that you're serious about giving Amazon customers a more fulfilling orgasm, and aren't trying to make a quick buck with butt plugs made of asbestos and spider eggs.
Amazon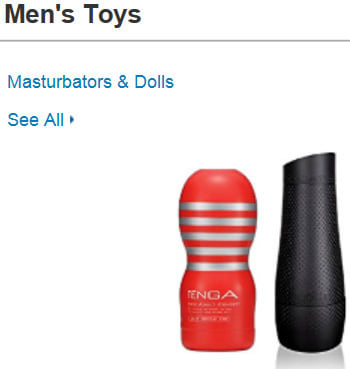 Amazon