Et tu, Phyllis?
That's why the camera crew is there: A man killed himself, and the filmmakers wanted to document how his friends were dealing with it. The really sad part is that no one really seems to care. According to the writers, Ryan the temp was hired almost immediately after Tom's suicide, because death or no death, Dunder Mifflin is a business that cannot shut down, or even slow down, just because someone lost a battle with depression. Huh, you know, maybe The Office was more realistic than we gave it credit for.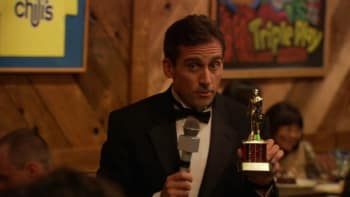 NBCUniversal Television Distribution
Really, you couldn't give him
one
Dundie, asshole?