These are characters we've watched bound across floating lava islands and ice conveyor belts for decades, and suddenly they move like drunken roller skate thieves? Even Sonic the Hedgehog can trip, and he probably got to this fistfight by running 70 mph through a corkscrew littered with hula hoops. If there was even a tiny chance that Sonic could trip, he would have been called Unexplainable Red Smear of Teeth and Needles in a Crater 20 years ago.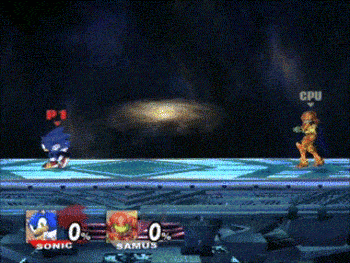 Nintendo
Jesus, you're drunk, Sonic.
Let's be clear: This doesn't only happen to bad players. No matter who you are, when you take a step, there's always a 1-percent chance of the developers telling you to fuck yourself. Below, watch the face of one of the best players in the world as he's robbed of victory and thousands of dollars because of the most idiotic game mechanic possible.
Nintendo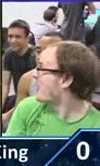 Seems fair.
The developers seem to have realized this mechanic was a colossal mistake, since they decided not to include it in the next game in the series. They even added a little wink to their own terrible decisions with the addition of a character who uses tripping as an attack.
Nintendo
Look how cute he is! We can't stay mad at you, Super Smash Bros. Even when you coyly reference your own infuriating mistakes.