Time to go back into the suspended animation chamber, Winona Ryder.
But despite the waterlogged body, which super-resembles Will down to a birthmark, Police Chief Brody-ish is still convinced the boy isn't dead ...
The Twist:
Netflix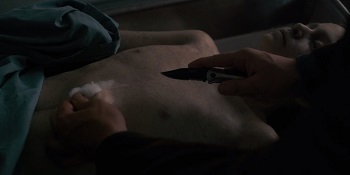 Netflix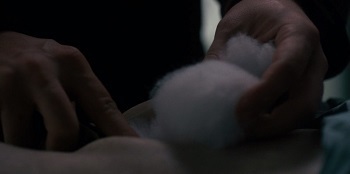 Netflix
... because he's not! After punching his way into the morgue and our hearts, Hopper fucking cuts the body open, revealing cheap stuffing and an even cheaper ruse by the shadowy government group. Those cunning bastards!
Wait A Goddamn Second ...
Where in the hell did that stuffed body come from?