But despite the waterlogged body, which super-resembles Will down to a birthmark, Police Chief Brody-ish is still convinced the boy isn't dead ...
The Twist:
Netflix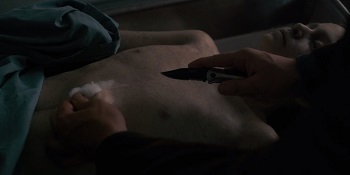 Netflix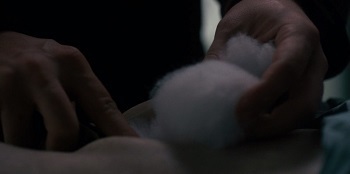 Netflix

... because he's not! After punching his way into the morgue and our hearts, Hopper fucking cuts the body open, revealing cheap stuffing and an even cheaper ruse by the shadowy government group. Those cunning bastards!
Wait A Goddamn Second ...
Where in the hell did that stuffed body come from?
According to the show's timeline, the Will went missing roughly three or four days before his "body" showed up. Which means this perfect cadaver facsimile was cooked up in less time than it takes cement to dry. Who the fudge did they commission to make that? Is that something they had to order from some perverted hobbyist, or do they have a wing of their facility devoted to Stan-Winston-style dummy effects? Did some guy in a suit walk into a Halloween outlet and ask if they could make a naked little boy doll on the hush? How were they able to match Will's body type and distinguishing marks with no access to his body? Did they break into his house and search for shirtless photos? There isn't a single option that isn't creepy.
Netflix
Surely, Japanese body pillow technology hadn't advanced this far in the '80s.