Instead of leaving these boring teens to their sad, lonely puberties, Captain America starts lecturing them on how much energy they're wasting. Eventually the soup toddlers take over as narrators and it all becomes too crazy for a normal human brain to process.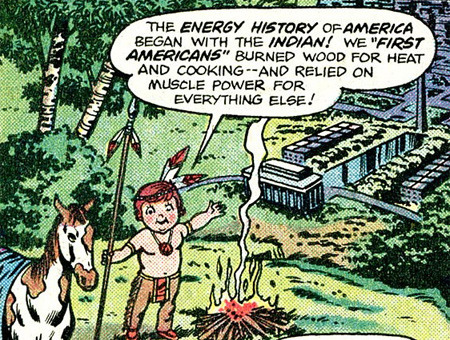 Marvel Comics
Look at the shame on the horse's face for being drawn into this existence.
Before we learn the entire history of energy and what it meant to the Native Americans, the lecture is thankfully interrupted by a supervillain attack. Unfortunately, the supervillains are energy-themed and tie directly into the subject at hand. So Captain America's battle becomes narrated by baby soup spokespeople who are also still teaching us about energy conservation. It's like the worst day of five different people's lives all happening at once, but less coherent than that sounds.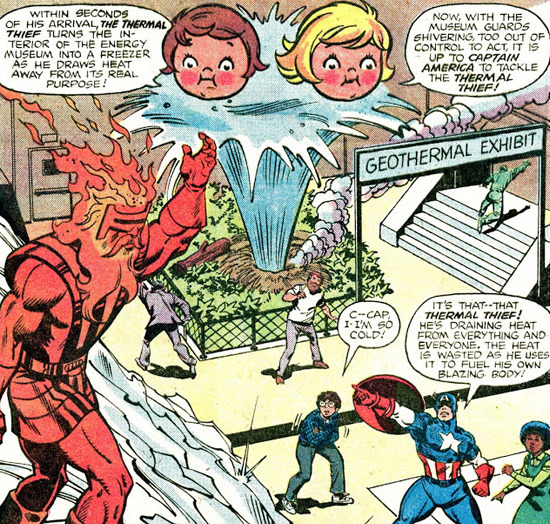 Marvel Comics
"Disembodied heads, you describe the situation from the back! I'll describe it from the front!"