State's Mr. DNA is way stickier.
So, the only way for Jurassic Park to get its hands on any dinosaurs would be to have their geneticists build them from scratch, which would explain why all the dinosaurs in the movie look like how we, the ignorant public, imagine dinosaurs look, as opposed to how they actually appeared in nature. For instance, in real life, a velociraptor was the size of a chimpanzee, whereas in Jurassic Park, velociraptors are large enough to play professional basketball. Also, they had feathers. Most dinosaurs probably had feathers.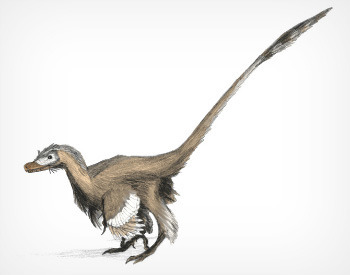 They look like a duck fucked a monkey.
And the dilophosaurus, the tiny, spitting monster with a technicolor neck frill, was 10 feet tall, and the fossil record provides zero evidence of poison loogies or flashy throat accessories.