He's so innocuous that the plot revolves around how harmless he looks -- the big twist is that someone's stealing uranium, and that person turns out to be MacGyver's dorky friend.
CBS Television Distribution
"Those bullies are going to pay! We'll see who gets the 'atomic' wedgie this time, Chad!"
MacGyver confronts him, and Englund whips out a gun. Well that's ... kind of scary, right?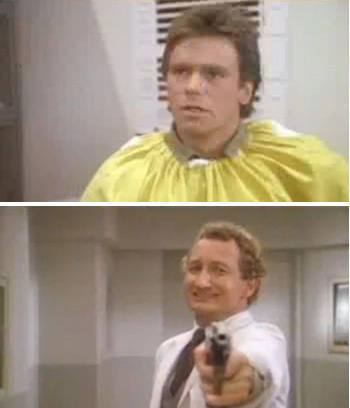 CBS Television Distribution
Okay, maybe if he wasn't on the verge of tears.
Rather than make a better gun out of chewing gum and a used condom, MacGyver and his lady friend call his bluff and walk away, leaving Englund to drop his gun and start weeping. Look, MacGyver wasn't exactly a gritty show, guys.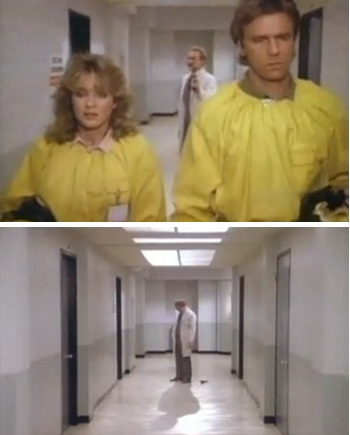 CBS Television Distribution
Then you hear him quietly shitting his pants.