MacGyver confronts him, and Englund whips out a gun. Well that's ... kind of scary, right?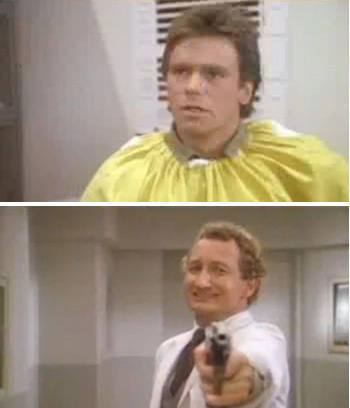 CBS Television Distribution
Okay, maybe if he wasn't on the verge of tears.
Rather than make a better gun out of chewing gum and a used condom, MacGyver and his lady friend call his bluff and walk away, leaving Englund to drop his gun and start weeping. Look, MacGyver wasn't exactly a gritty show, guys.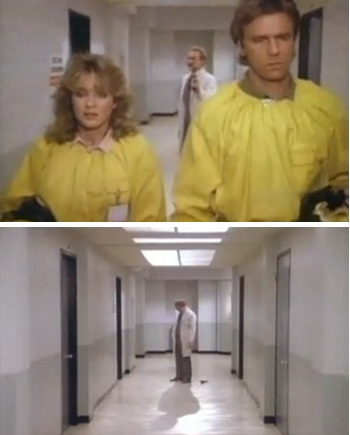 CBS Television Distribution