Naturally, the technology has some flaws. For one, the badges can be taken off or handed to another pupil, allowing the students to do whatever they want anyway.
Via abclocal.go.com
"Boy, there sure are a lot of kids hanging around the trash can."
For another, the system kind of straddles the line between overbearing and pointless, since the badges are of no help if, say, a student gets abducted or runs away (they only work within 100 feet of the building). So that's going to lead to some awkward conversations.
Administrator: Hello, Mrs. Smith. We're calling to let you know that our tracking system indicates your son left the building today.
Mrs. Smith: OK, so where the hell is he now?
Administrator: ...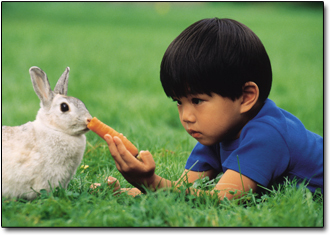 Getty
Just 101 feet away, little Jimmy was mauled to death by wild animals.