How did that end? Jerusalem was lost, thousands died on both sides and Muslims regained control of the Holy Land.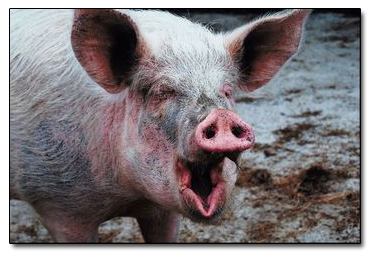 "All according to my devious, convoluted plan. Perfect."
Another thing Louis's monastic upbringing didn't prepare him for was boning. His wife Eleanor of Aquitaine famously said "she had thought to marry a King, only to find she'd married a monk." To pour salt on that fresh BURN, she divorced his ass and married Henry II, King of England, and gave birth to five of his sons. One of those sons was King John (yes, comic relief from all those Robin Hood stories).
Not only did this cause an enormous rift between England and France, but King John sucked at being king so much that he would eventually be forced to sign the Magna Carta, which then became the basis for all of democracy in Europe. He wouldn't have existed if not for Eleanor's re-marriage, which wouldn't have happened if not for the Second Crusade, which France likely wouldn't have been in if not for Philip's accident. That'll do, pig.