You know who still says "shiznit"? Fucking nobody. If you still find yourself using this or any other word with "iz" inserted in the middle in a non-ironic fashion, please stizop izmmiznediatelizz. You aren't doing yourself any favors by clinging to this one. You'd be better off adding "iggedy" to every other word like Das EFX or some shit.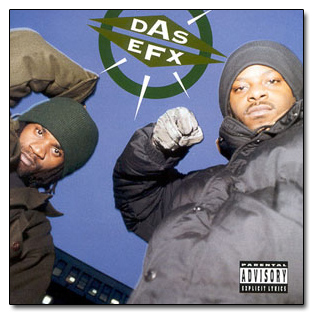 Bum stiggedy bum stiggedy bum, hon!
With that said, for a good few years there in the 90s, adding "iz" to the middle of words was, well, the sh(izn)it. We place the blame for this directly on the smoked out shoulders of Snoop Dogg. Granted, he wasn't the first to use this quasi-Pig Latin type of speech on record. As far back as 1966 a group called The Icemen (featuring Jimi Hendrix!) closed their song "(My Girl) She's A Fox" by singing the line "she's a fizzox" repeatedly. We're assuming it wasn't nearly as annoying back then as it is now.
But even if he didn't technically start it, Snoop Dogg popularized it, and that's worse. To add to the misery, this all eventually evolved into more insidious things like "fo shizzle," which itself resulted in this horrifying Old Navy commercial that one cast member of ABC's Lost probably wishes never happened.
Yep, that was Sawyer prancing around in the powder blue half-zip performance fleece pullover. Anyway, if people were saying "fizzox" way back in 1966, Snoop Dogg couldn't possibly be the real source of this scourge of American vocabulary. So who gets the blame? Carnies, that's who. Those scheming, dentally challenged types that inhabit fairs and carnivals in hopes of convincing you to spend $75 shooting free throws at a crooked basketball rim so you can win your date a $3 stuffed bear have been using a variation of the "Snoop lexicon" for decades now.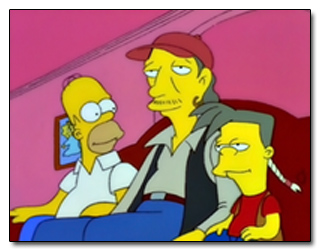 Carny, or Ciazarn is a secret mode of encoded speech that carnies would use amongst each other when they didn't want their customers to know what they were talking about. Instead of a simple "iz" their version uses a more drawn out "eaz" (pronounced "ee-uz") syllable to confuse the shit out of anyone who may be listening. Sure, you know they're talking about fucking you out of every possible dime that they can, but it's a lot harder to catch when it sounds like "weaz-e aeaz-re goeaz-ing teaz-o breaz-eak theaz-is cheaz-ump, heaz-ow deaz-oes meaz-y meaz-ullet leaz-ook?".