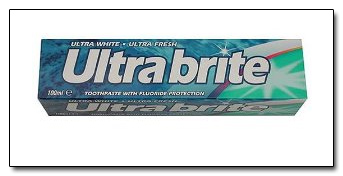 Approximately this hood.
Back in the 70s and 80s there were a series of popular television commercials for a toothpaste called Ultrabrite. In one of the commercials, which happens to be the one fucking Ultrabrite commercial we can't find on YouTube, the narrator announces that "Ultrabrite gives your mouth...(insert sound effect that sounds like bling)...sex appeal." The line is delivered as a man smiles, revealing a row of gleaming white teeth. When the light hits his teeth, the "bling!" sound is heard.
The sound effect was given a name in the early 90s by comedian Martin Lawrence. In his stand up routine and on the Fox television show Martin (wherein he was so crazy), he would parody the famous Ultrabrite ads by using the word "bling!" to suggest that his jewelry gleamed like the teeth in those famous commercials. That's gangster! Kind of!