It shows a typical day for 50 Cent: nothing to do but hang around a flooded diner, count to nine (get it?!) and reflect on life. Oh yeah, and he's wearing Reeboks. We almost forgot.
Reebok claimed that the ad was "a positive and empowering celebration of the right of freedom of self-expression, individuality, and authenticity." Meanwhile, a Mothers Against Guns spokeswoman said it "endorsed his type of lifestyle...by implying it was possible to survive being shot nine times".
Well, apparently it is possible, but it's a weird way to sell sneakers. The Advertising Standards Authority banned the commercial and 50 Cent was replaced by someone who doesn't brag about his wounds.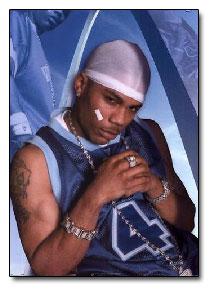 He even covers them up.