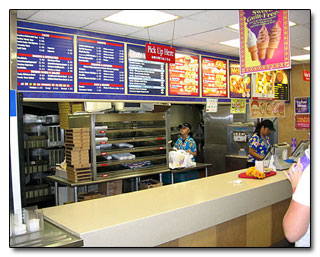 "I'd like eleven hundred tacos. And then eight tacos. Please."
Come on guys, either wait until after you've got your food to smoke, or get a grip for the 30 seconds it takes to order a churro.
Suitable Punishment in Hell:
Being constantly stoned out of their minds. While this may not seem like much of a punishment, they will then be made to solve riddles, with each wrong answer resulting in a swift kick to the nuts.