16 Celeb Head-Scratching Decisions
It's hard to be good at one thing in life. It's rare that a person can work hard, hone their craft for hours and hours, years and years to cultivate a budding career after a big break to convert that into superstardom. Whether it appears to be an overnight success or finally getting kudos after years of toiling, a road to celebrity in your chosen art form requires a lot of sacrifice. Imagine trying to do that yet again.
Many celebrities due to desperation, boredom, or just plain hubris try to replicate their success in another medium. Sports stars turn to acting. Some musicians open up restaurants. Countless, countless, countless actors release a music album. Many times these attempts are questionable at best and dumb at worst. After all, being good at swimming doesn't really translate into conveying a character onscreen.
Here are just a few of the most bizarre attempts that celebrities made to add to their fame, their bank account, or their self worth.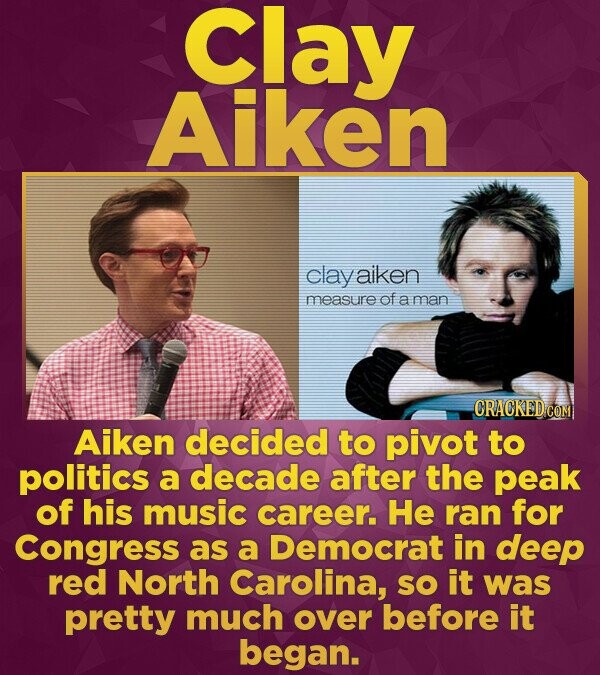 Scroll down for the next article