15 Petty Things That Made Actors, Musicians, and Athletes Throw in the Towel
Look, we all think about quitting. We're thinking about it right now. It's a fun fantasy that these lucky devils got to live out. Sure, it was for completely bonkers, and regrettable reasons, but for that one brief moment, they got to spit in the faces of their oppressors. And sure, those oppressors ended up being lovely, well-intentioned people who only wanted to give them millions of dollars for their theatrical, musical, or athletic performances. But work sucks, and sometimes even a dream job is no match for the couch. That sultry temptress.
Maybe they forgot how hard it once was to get a job in their industry. Because, what would their former "starving artist" selves say if they saw them refusing to perform unless they had all of their gold chains? Probably, "Wow, my life gets a lot better!" Still guys… Of all the petty, inane reasons to quit cushy gigs, these 15 actors, musicians, and athletes take the cake.
Money won't help Carlos Roa in a post-apocalyptic world!
Somebody tell Russell Crowe that Wolverine has nothing to do with wolves.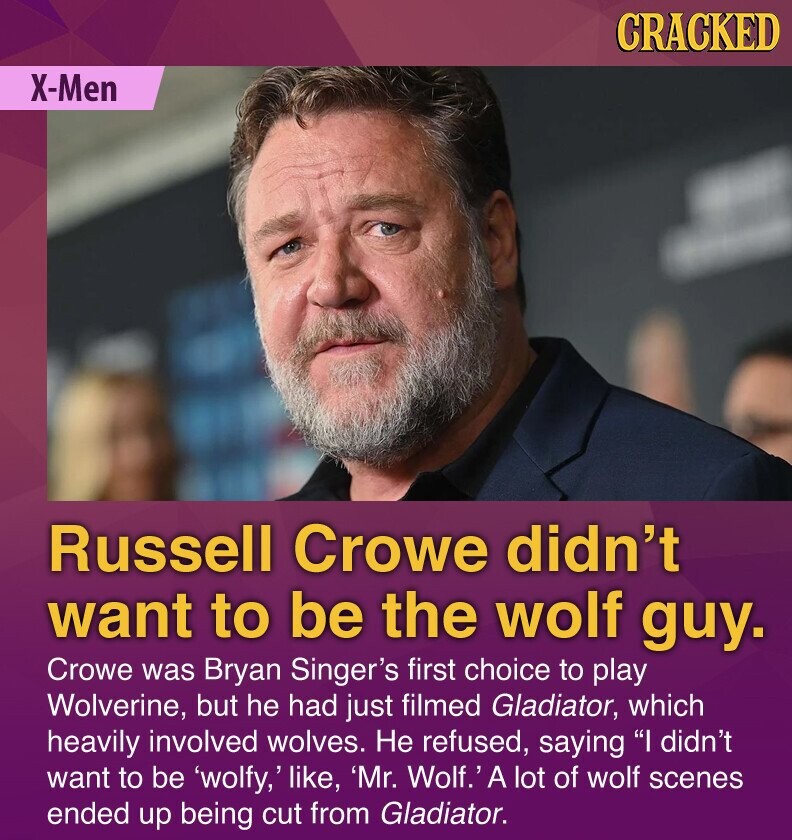 Kings of Leon has taken crap from critics, but they draw the line at pigeons.
Kizz Daniel needs ALL of his gold chains.
I know the mask is this character's whole thing, but hear me out.
Fleetwood Mac's Jeremy Spencer will be right back, you guys. He promises.
Ricky Williams took a page out of Afroman's book.
Morrissey takes animal rights activism way too far.
In his defense, John Rhys-Davies would've said the dialogue if it was well written.
Liam Gallagher, you can house-hunt after the tour!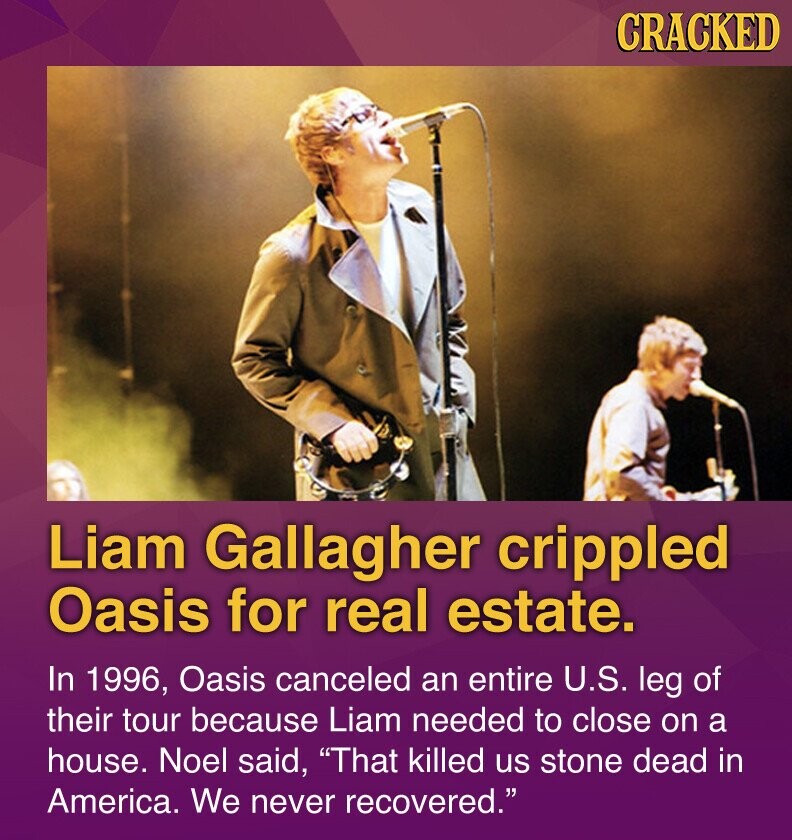 Weezer's tour comes up short.
Peaking in high school is everyone else's fault!
Predator really should look more like Jean Claude Van Damme.