15 Celebs Who Had Memorable Pre-Fame Game Show Appearances
When it comes to television, there are few people who have made as big an impact as the individuals featured in this list. From Simon Cowell's humble beginnings on a game show for a mere £20 to Stephen Fry's impressive University Challenge debut, these people have come a long way. From the £100 prize money that Lady Gaga forfeited on MTV's 'Boiling Points' to the physical altercation that broke out between three bachelors on Farrah Fawcett's 'The Dating Game' appearance, these stories are full of surprises. And who could forget ten-year-old Britney Spears on Star Search, or John Ritter charming the audience on 'The Dating Game'?
It's remarkable to think that these people, who are now global superstars, all started out on game shows and reality TV shows. From Aaron Paul's 'The Price Is Right' appearance to Arnold Schwarzenegger's 'The Dating Game' debut, these stars have gone from small-time contestants to big-time celebrities. So without further ado, let's take a look at some of the most memorable game show and reality TV appearances of our favorite stars
"Sex and the City" star Cynthia Nixon: She's been in the spotlight since 2nd grade!
Dating Game gone wild: Farrah Fawcett's bachelors brawl.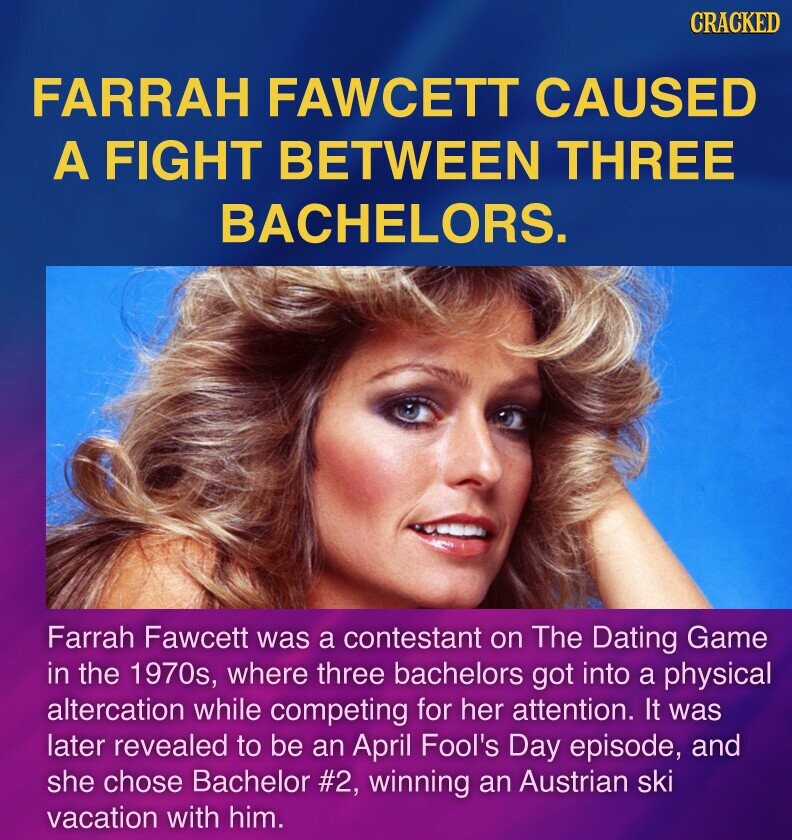 A.J. McLean's 'Guts': Five baskets, then The Jackal.
Teen heartthrob John Ritter charms on 'The Dating Game'.
Kirstie Alley's lucky guess wins her $5,000 on Match Game.
Unbreakable Kimmy Schmidt: Featuring Jon Hamm's Epic '90s Pick-Up Line.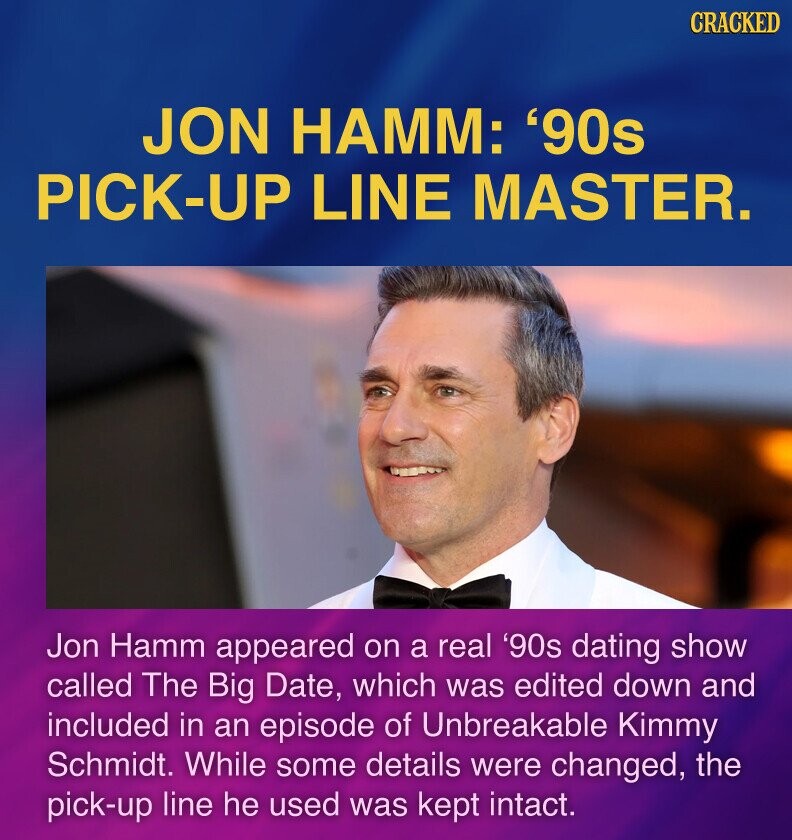 10-year-old Britney takes on Star Search with Love Can Build a Bridge.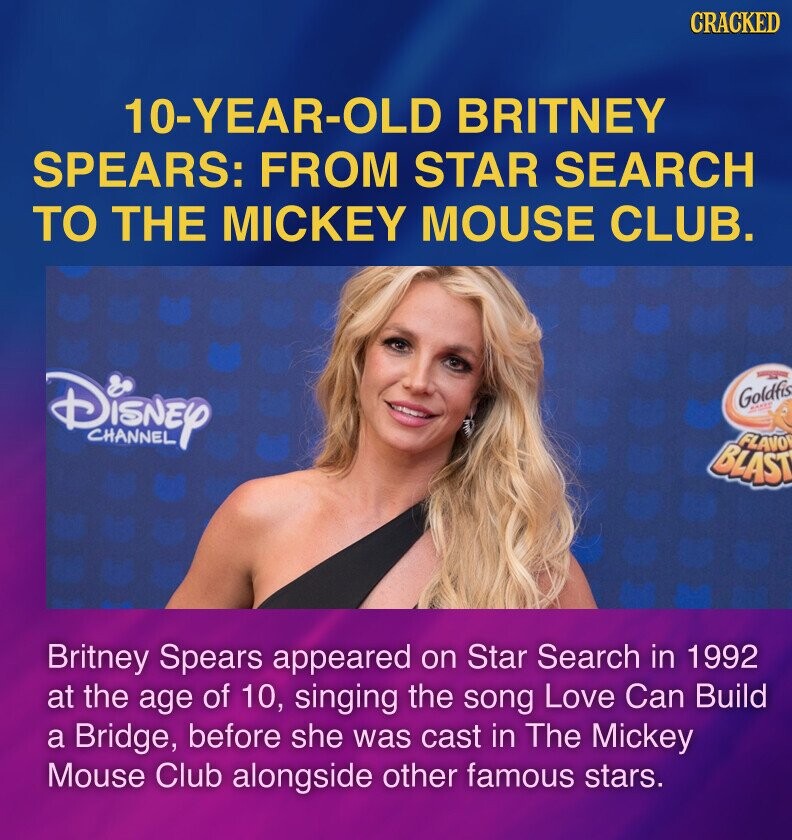 Lady Gaga: Not So Cool and Collected.
Aaron Paul: From Breaking Bad to The Price Is Right...and serious crack?
Steve Martin: Not a Contestant, Just a Banjo Master.
Stephen Merchant: "Blockbusters" loser to "The Office" star.
Fry's 1980 debut: Queen's College Cambridge student reaches University Challenge finale.
Austrian charm meets The Dating Game.
Amanda Holden: Blind Date snub and Christmas Special star.
Simon Cowell: His first TV appearance was worth just £20.