15 Pieces Of News That Fried Our Frontal Cortex
Twitter has recently announced that it abruptly had to suspend its brand new Twitter Blue subscription service after users created imposter accounts to impersonate brands and famous people. The paid subscription service was only available for a short time before pranksters took advantage of the platform, leaving it even more ripe for misinformation.
In Tennessee, slavery has been officially banned after voters approved a ballot measure that removes language allowing slavery and involuntary servitude as forms of punishment for those convicted of crimes. This amendment to the state's constitution closes a loophole that had been left by the 13th Amendment to the U.S. Constitution, which abolished slavery in 1865 but included similar language allowing for involuntary servitude as punishment for crimes.
In Columbus County, North Carolina, racist ex-sheriff Jody Greene won reelection with over 10,000 votes despite resigning weeks ago in the face of significant controversy after making racist comments about black employees.
Twitter's new subscription service backfires as users create imposter accounts.
Slavery has officially been banned in Tennessee!
This just in: Prime Minister Justin Trudeau is set to be the first world leader to appear on 'Canada's Drag Race.'
Two boxing legends are teaming up to sell a weed product shaped like a bitten-off ear.
Racist ex-sheriff wins reelection with over 10,000 votes.
Sloppy seconds? More like the Premier's got some 'splaining to do.
Wild attack poodles
Don't do meth or you'll end up buying owls from strangers in the middle of the night.
Nickelback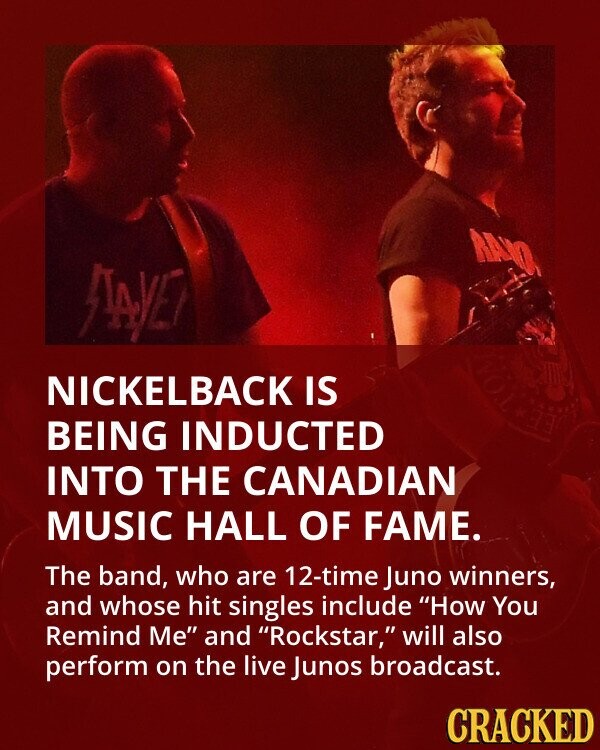 This woman is not happy with her barbecue.
A lost dog walks into a police station and is returned to her owners thanks to CCTV footage and an ID tag.
Maneka Garner had beef with Precious Jackson and took it out on her with an actual log of ground beef.