20 Facts That Really Salted Our Carmel
Did you know that prior to the Civil War, people in the United States referred to their country in the plural? It's true! "The United States are wealthy" was something people might say. But after the war, things changed and people would say "The United States is wealthy." You might not believe this next fact, but many people thought comedian Mitch Hedberg's death announcement was an April Fools' joke. Can you imagine!? He died of multiple drug toxicity in 2005 and his death was announced two days later on April 1st. Tragic, yet somehow, because of the date, people thought it was actually a prank and Hedberg wasn't dead at all. Finally, did you know that NASA sent spiders into space in 1970s? These arachnids were part of an experiment to see how creatures react to microgravity conditions. Turns out they managed just fine and even made webs that were finer than their earth counterparts!
Russian Gopniks squat to avoid sitting on the cold ground.
The Grinch is actually Dr. Seuss himself.
Peruvians surfed 5,000 years ago.
Jefferson wanted to send a giant, stuffed moose to France to prove our wildlife was not weak.
A king ordered the world's heaviest person to lose some weight.
The "Monkey Gland Man" performed ape-to-human testicle transplants.
A shoe mishap during a college ball game led to Nike shares dropping.
Kate Mara is related to the founders of two NFL teams.
Bhutan's capital does not have traffic lights.
JFK saw an early print of the new Bond movie the day before his assassination.
Camels are an invasive species in Australia.
Mozart's sister was also a prodigy.
It's 7-ELEVEn, not 7-ELEVEN.
Tom Sizemore was told he would only have a part in Saving Private Ryan if he never failed a drug test.
Facebook was predicted to lose 80% of their users by 2017.
Rita Hayworth was painted on atomic bombs.
Cobalt was thought to be from goblins.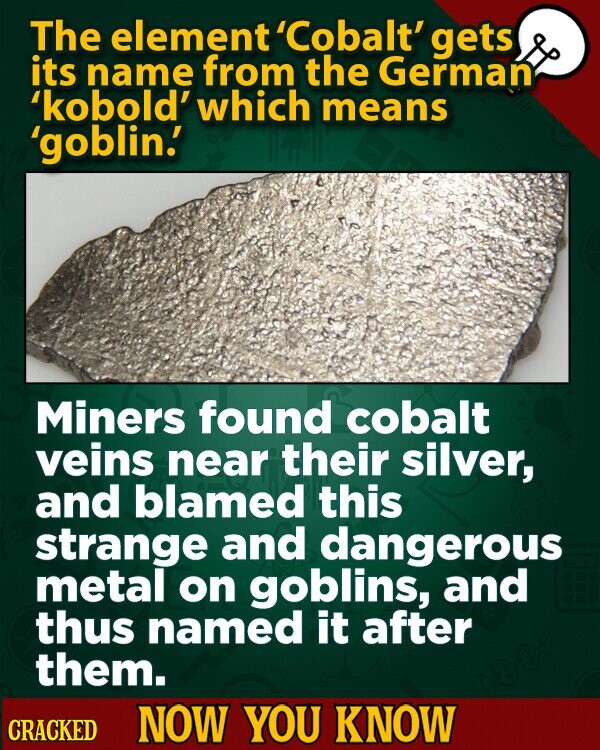 Spiders were sent to space and managed to make webs.
When it was announced that Mitch Hedberg died, many thought it was a prank.
Prior to the Civil War, people referred to the United States in the plural.